Israeli PM Netanyahu makes surprise trip to Oman – which has no diplomatic relations with Jewish state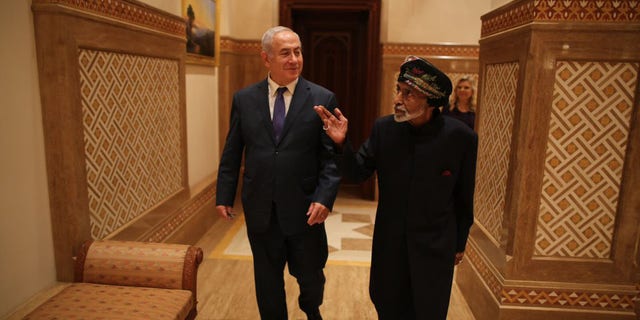 Israeli Prime Minister Benjamin Netanyahu returned to the Jewish state Friday after a surprise -- and rare -- official visit to the Gulf state of Oman.
Netanyahu's office said in a statement the prime minister was invited by Oman's Sultan Qaboos bin Said after lengthy communications between the two nations.
Israel and Oman do not have diplomatic relations. Friday's meeting was the first of its kind between leaders of the two countries since 1996.
"The visit is a significant step in implementing the policy that is designed to strengthen ties with the countries of the region while leveraging Israel's advantages in security, technology, and the economy," the statement said.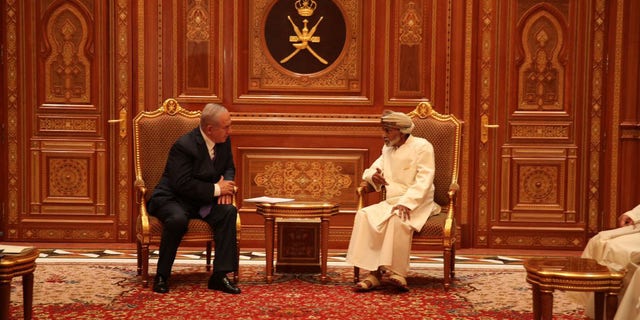 In a joint statement, the two leaders said the two sides "discussed ways to advance the Middle East peace process and discussed a number of issues of mutual interest to achieve peace and stability in the Middle East."
Netanyahu was accompanied on the surprise trip by his wife, Sara.
The last official visit between the two nations was in 1996 when then-Prime Minister Shimon Peres visited Oman and Qatar and opened Israel Trade Representations in both Gulf states. Before that, Peres' predecessor Yitzhak Rabin, was the first to visit in 1994.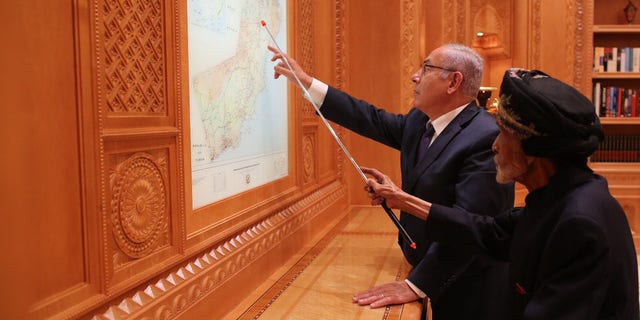 According to The Jerusalem Post, Netanyahu hinted at the trip on Thursday when he spoke at the Peres Center for Peace and Innovation in Tel Aviv.
"We always thought that if we solved the Palestinian problem it would open up the doors to peace with the broader Arab world. And that's certainly true if you could do it. But it may mean that equally true and perhaps even truer is that if you open up to the Arab world and you normalize relations with them it will open the door for an eventual reconciliation and peace with the Palestinians," Netanyahu said.
The Associated Press contributed to this report.