Israeli official calls to fast-track ammonia facility move amid Hezbollah threats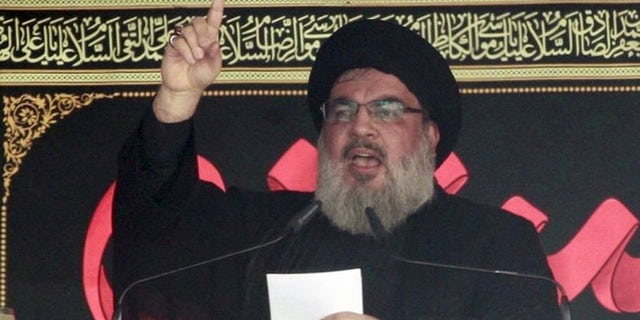 NEWYou can now listen to Fox News articles!
An Israeli official appealed to the country's prime minister Tuesday to fast-track the move of an ammonia storage facility before the terrorist group Hezbollah makes good on its threat to blow up the complex.
The request from Haifa Mayor Yona Yahav to Israeli Prime Minister Benjamin Netanyahu comes as Hassan Nasrallah, the leader of the Lebanon-based and Iranian-backed terrorist group, warned last week in a televised address of a possible strike at the facility, which houses 15 tons of ammonia, in Haifa, Israel's third-largest city.
"Hezbollah has a 'nuclear bomb' -- Haifa has 15 tons of ammonia, and any Hezbollah missile attack will turn them into a nuclear bomb that would cause the deaths of tens of thousands," Nasrallah said from his bunker near Beirut.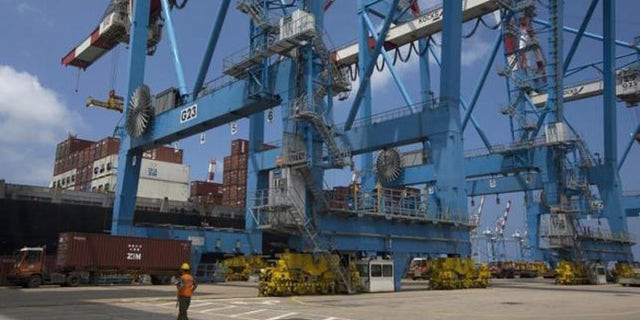 Israeli officials acknowledged that an attack on the storage facility would pose a serious risk to the local population in the northern port city. Tel Aviv has discussed relocating the tank for more than three years, but the Hezbollah threat appeared to add a new sense of urgency to the effort.
"We are alone in this battle," Yahav told Israel's Army Radio, Reuters reported. "There are a million people around this depot here. It is a gaseous material. It is very, very dangerous material."
"The ammonia tank is an environmental and security risk," added Environment Minister Avi Gabai, in an interview with IsraelNationalNews.com. "We are working to remove the dangerous tank from Haifa through the establishment of an ammonia production plant in the south, and we will accept proposals from bidders to build the plant at the end of March."
Gabai's predecessor, Amir Peretz, said in 2013 that he would act "urgently" to remove the huge ammonia plant.
In a defiantly tongue-in-cheek statement following Nasrallah's threat, the city of Haifa "thanked" the Hezbollah leader for raising the issue and putting the issue on the front burner.
"We will continue to fight with all the means at our disposal for the safety and health of residents of the north," city officials said in a statement. "We do not think that the country should be run according to Nasrallah's haughty speeches, but we are happy that he is assisting in bringing this most important and worrying issue to the agenda, even if it comes from a frightened man who has for years been hiding in a bunker in Lebanon."
The Associated Press contributed to this report.