Israel trolls Iran's social media threat with 'Mean Girls' GIF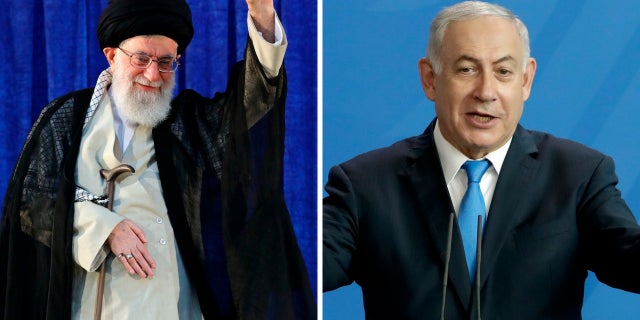 NEWYou can now listen to Fox News articles!
Israel responded to a threatening tweet by Iran on Monday with a GIF from the hit movie "Mean Girls."
On Sunday, Iran's top leader, Ayatollah Ali Khamenei, tweeted that his country's "stance against Israel is the same stance we have always taken."
"#Israel is a malignant cancerous tumor in the West Asian region that has to be removed and eradicated: it is possible and it will happen," the tweet continued.
The Twitter account is run by Khamenei's office and it's not known if he dictates the tweets himself. The quote is from several years ago.
IRAN SAYS IT WILL RESPOND TO ISRAELI STRIKE IN SYRIA
Israeli Prime Minister Benjamin Netanyahu called the tweet "quite extraordinary" while the Israeli Embassy in the U.S. had a different response.
The response contained a GIF of "Mean Girls" character Regina George, played by Rachel McAdams, saying, "Why are you so obsessed with me?"
ISRAEL'S NETANYAHU VISITS FRANCE'S MACRON TO TALK IRAN DEALF
The tweet has more than 25K likes. A number of social media users said the poster should get a huge raise and asked who came up with the tweet.
The two countries have been sparring online after a purported Israeli missile strike that killed several Iranian troops in Syria in April.
The Associated Press contributed to this report.