Islamist terror suspect in Berlin attack killed in shootout in Milan
The terrorist behind Monday's deadly attack on a Berlin Christmas market swore allegiance to ISIS before dying in a wee-hours shootout with police in Milan Friday, some some 675 miles from the scene of Monday's carnage.

Anis Amri, the 24-year-old Tunisian whose monstrous attack sparked a 72-hour manhunt and raised questions about Germany's inability to come to grips with radicals among its burgeoning refugee population, was killed in the Sesto San Giovanni district of the northern Italian city, police said.
Before his death, Amri pledged his allegiance to ISIS leader Abu Bakr al-Baghdadi and called for jihadists to take revenge on "crusaders" bombing Muslims, a video posted on Islamic State's Amaq website showed. It was not clear if the video was made before or after the Berlin attack.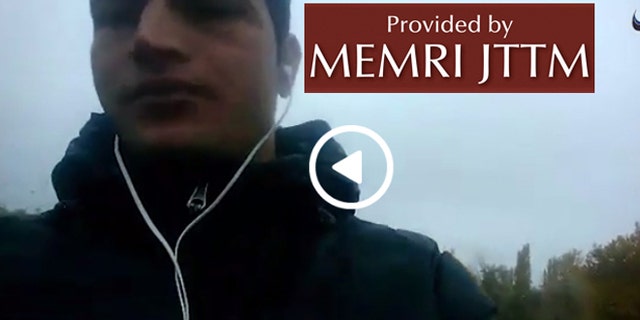 "My message to crusaders bombing Muslims everyday... Their blood will not go in vain," he said. "We are a nation behind them and will take revenge for them," he said.
"I call on my Muslim brothers everywhere... Those in Europe, kill the crusader pigs, each person to their own ability."
After the shootout in Italy, the ISIS website confirmed via Twitter that the dead man was Amri.
Italian Interior Minister Marco Minniti told reporters at a news conference that the dead man was "without any doubt" Amri. Monday's attack in Berlin, for which ISIS has claimed credit, left 12 dead and more than 50 injured, including two Americans.
The shootout occurred just after 3 a.m. local time, according to Italian police. Amri was seen "walking suspiciously," sources said, and was asked for identification. He pulled a .22 calibre gun out of his backpack and fired at a cop, police said. The police officer, identified as Critian Morio, was struck, but his injuries are not believed to be life-threatening.
Morio and another police officer who was not injured "have done an extraordinary service to the community," Minniti said.
Authorities are retracing Amri's three days on the run, a trek that could raise even more questions about border security throughout Europe. After fleeing Germany, he made his way to the French region of Savoy and then took a train to Milan, according to Italian news agency ANSA.
German investigators were en route to confirm the identification, which Italian authorities reportedly made by matching the dead man's fingerprints to those taken from the cab of the hijacked truck Amri turned into a tool of terror.
Italian Prime Minister Paolo Gentiloni told reporters he had spoken to German Chancellor Angela Merkel about the shootout.
Amri had been in Italy before, having entered in 2011 amid the earliest wave of refugees from the Middle East and Northern Africa that has engulfed the continent. While there, he set a school on fire and served four years in prison, yet managed to remain in Europe when Tunisia refused to take him back.
In Germany, he had also been on police radar, reportedly having researched bomb-making and making contact with ISIS through the messaging service Telegram. German authorities sought to deport him in June, but failed to in a disastrous bureaucratic lapse that has enraged critics of Merkel's refugee policy.
German police initially detained an innocent man after Monday's attack, then launched a European-wide wanted notice for Amri on Wednesday. German authorities had offered a reward of $105,000 for information leading to Amri's arrest, but warned he could be "violent and armed."
Authorities say Amri has used at least six different names and three nationalities in his travels around Europe.