ISIS sleeper cell attack on Kirkuk signals more violence awaits Kurds
KIRKUK, Iraq – A sneak attack on the Kurdish capital of Kirkuk Friday, believed to have been launched by an ISIS sleeper cell, is stoking fears that more jihadists are lying in wait amid a vast sea of refugees in northern Iraq.
In Friday's attack, jihadists who had been living among some 70,000 refugees in camps surrounding the oil-rich city packed children into six cars and drove through a checkpoint into Kirkuk. Once inside, they rallied an estimated 100 refugee confederates inside the city and opened fire on Kurdish citizens and security forces. At least 30 people were killed, including 10 suspected ISIS fighters, who detonated suicide belts as the security forces closed in.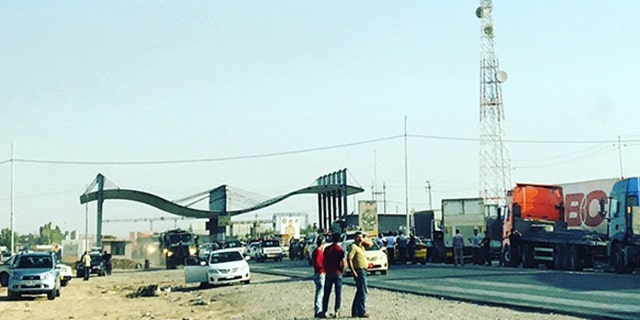 "We have been facing this kind of disease for four years now, we know how to respond," said Adnan Kocher, senior adviser to Lahur Talabani, head of intelligence and counter-terrorism for Kurdistan.
ISIS RETREAT REVEALS EXTENSIVE TUNNEL SYSTEM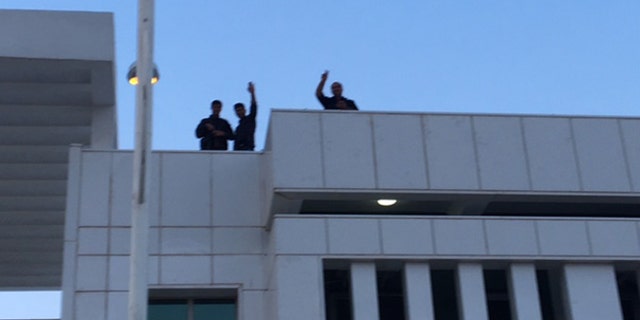 Located about 100 miles southeast of ISIS' stronghold of Mosul, Kirkuk is the heart of the semi-autonomous Kurdish territory. Christians, Yazidi and Muslims alike have fled ISIS for the safety afforded by the Kurds, but among the teeming masses are jihadi saboteurs like the ones who struck Friday.
The fighting, which endured for hours in the heart of the city, created a diversion from the ongoing effort by Iraqi national forces, Kurds, Iranians and coalition troops to free Mosul. In Kirkuk, imams shut down all mosques in the city, canceling Friday prayers as the city was turned into an urban battle zone that was livestreamed for much of the day by Kurdish news outlets.
The battle scenes and their soundtrack of automatic gunfire were reminiscent of the Islamic State's brazen march across northern Iraq two years ago, when Mosul and other cities were first seized by the group. The assault included multiple suicide attacks on police positions inside the city, and gunmen later took up positions in a mosque, a school, a hotel, and on top of other buildings. The government quickly instituted a curfew, ordering civilians to shelter indoors.
Hours later, the smell of Cordite hung in the air as an endless line of incoming oil trucks, families and news crews were slowed to a trickle at checkpoints set up two miles from the city borders. FoxNews.com entered the city via the secret "smugglers route," a pock-marked backroad that twists through cornfields and Kurdish villages.
The attack had left Kirkuk's streets empty, save for a strong military presence bolstered by counter-terror forces and tanks rolling in. Businesses were closed and people were cautioned to stay inside due to active cell and snipers holed up in a hotel in the city.
One patrolling soldier said the terrorists made their last stands in three locations in the city, one of which was the rooftop of a hotel.
At the military base of the Kurdish Peshmerga, several soldiers and intel people were bracing for possible repeats, with some keeping watch on the rooftops, others scanning the streets below and still more passing the tense moments watching news reports.
Kocher said officials received intelligence five days ago from their sources within ISIS about a sleeper cell about to become active but they did not know exactly where or how they would act out. But it gave them some time to be prepared.
The problem extends beyond the hidden threat that lies among the refugees taken in to Kurdish camps around Kirkuk. Arab villages inside Kirkuk include ISIS supporters who helped - and then harbored - the killers. Kocher believes dozens of members of the cell that struck Friday melted into a population that includes thousands of silent supporters.
With most of the Kurdish forces in Mosul, the attack showed the vulnerability of the Kurdish capital. Officials have called for some troops to return.
"We have a good plan," Kocher said, adding that he believes the cell will be hunted down and eliminated over the next three days.