ISIS chief reportedly forming backup plan in case of death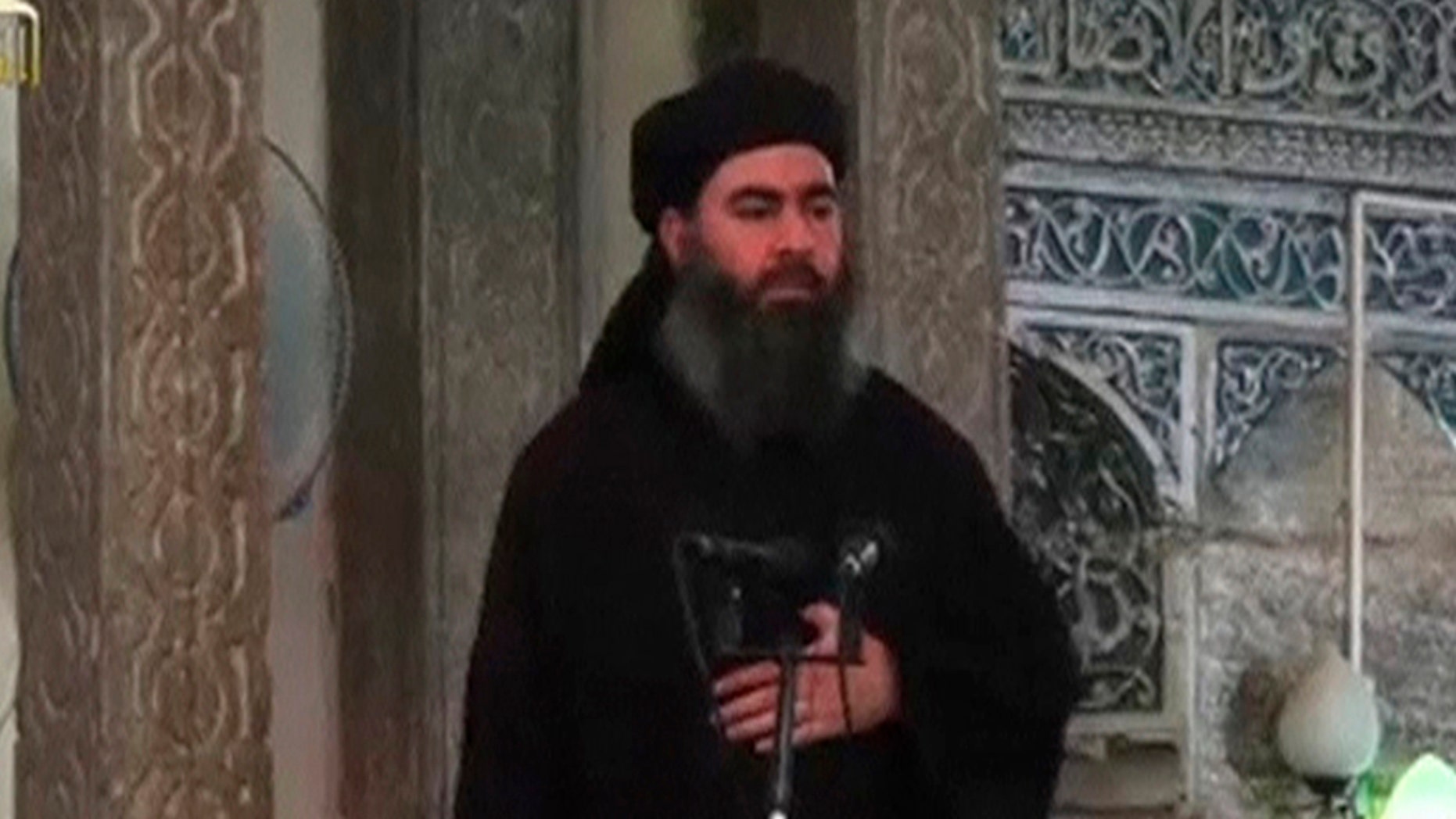 Is the end near for the Islamic State's leader?
Abu Bakr al-Baghdadi, head of the ruthless terror group, reportedly is mulling the appointment of a first deputy to ensure someone is in charge if he gets killed, Iraq's Alsumaria News reported.
"ISIS media have started to circulate Baghdadi's decision," an anonymous source told the news station, adding that the person's identity would not be announced out of fear of sparking divisions amongst militants.
IRAQIS INVESTIGATE DECAPITATED BODIES IN MASS GRAVE NEAR ISIS-HELD MOSUL
The report comes as Iraqi forces, with the help of U.S. aircraft and Shia militias, wage war against ISIS in their Iraq hub of Mosul.
In Syria Wednesday, activists blamed the U.S.-led coalition for an early morning airstrike that killed at least 20 civilians in a part of the country held by ISIS.
RUSSIA POISED TO UNLEASH NEW SYRIA STRIKES FROM THE SEA, DEFENSE OFFICIALS SAY
The Britain-based Syrian Observatory for Human Rights said 20 people were killed and around 30 wounded in the strike on the village of Heisha. The village is north of the extremist group's de facto capital, Raqqa.
Raqqa is Being Slaughtered Silently, a local media collective, said 23 civilians were killed.
U.S. Col. John Dorrian, a spokesman for the U.S.-led forces, said the coalition had conducted strikes in the area but could not confirm whether there were civilian casualties. "More information is needed to conclusively determine responsibility," he said.
The international force is flying dozens of sorties in the region in support of a U.S.-backed push by Syrian Kurdish forces on Raqqa. The Kurdish-led Syria Democratic Forces say they have committed 30,000 fighters to the offensive, which was announced Sunday.
In Aleppo, Syria's largest city and one of the focal points of the 5 1/2-year civil war, a rocket attack on a university killed six civilians, according to Syrian state media. The SANA news agency blamed the attack on insurgents, who control the eastern half and much of the western countryside of the contested city.
The Observatory reported five people were dead and 22 wounded.
The Associated Press contributed to this report.