Is Raunchy "Passion of Christ" Calendar Blasphemous? Or Good Marketing?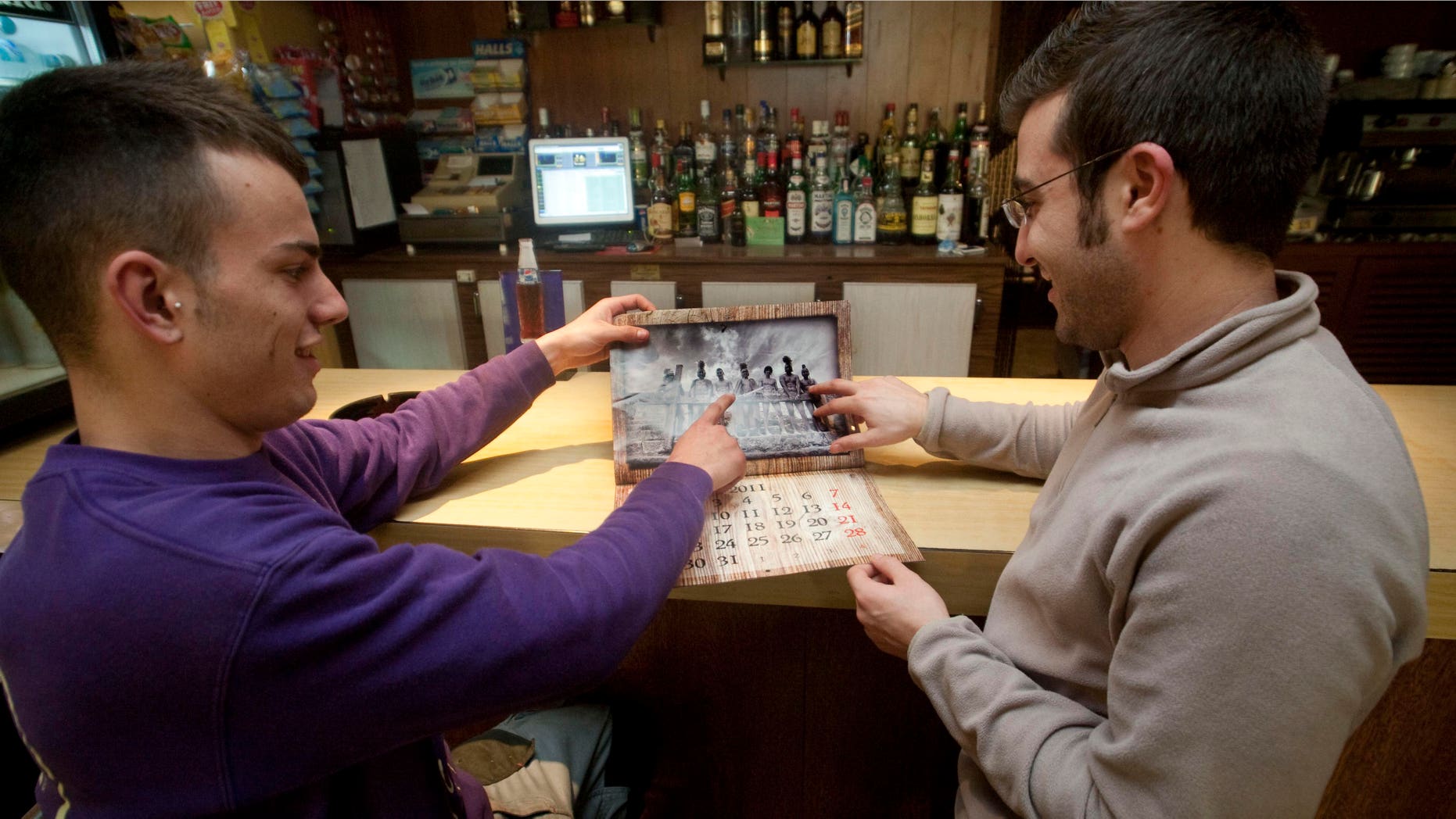 A Roman Catholic youth group in Spain has either hit pay dirt with a racy idea, or pushed the envelope too far.
That's the debate going on in Mallorca after the Davallament Catholic group, whose members were raising money for the Sunday school classes they teach, posed nearly nude for a calendar.
They recreated scenes from the Passion of Christ to boot.
"The calendar trivializes Easter," Mallorca's Bishop Jesus Murgui said through his office in an e-mail to The Associated Press on Friday. "We regret that the religious feelings of Catholics on this island have not been taken into account and that Christian symbols should not have been shown due respect."
Still, the Davallament Catholic group has almost sold out of the 10-euro ($13) 2011 calendars and is considering another print run. Members say the calendar's popularity shows they have support. They paid euro1,500 for 300 calendars and will use profits to buy material for their work.
The calendar features black and white shots of young men and women of Sant Joan, population 2,000, recreating images of the Roman era when Christianity was born.
Images taken in rustic settings include nearly naked gladiators fighting with spears, and Roman centurions with their buttocks visible escorting three imprisoned Christians wearing skimpy loin cloths while carrying a rustic wooden cross.
Another scene shot for the calendar shows 12 naked male models from the town lined up in a row, smiling and holding classic Roman plumed helmets in front of their private parts.
Pere Mestre, a 19-year-old shoe repairman and member of the youth group, said all of the models were between 18 and 28 years old. They included a carpenter, farm workers and a pilot.
He was somewhat dumbfounded by the negative reaction from Mallorca's top Catholic, but said he and other members "are happy that our calendar is raising money for our association, which is celebrating its 20th anniversary."
The youth group's leader, Pep Mas, said he understood the criticism of the calendar but said it fulfilled a need by raising funds and that the photographs were artistic.
"We accept criticism and opinions, but all of the shots are respectable," Mas told the Ultima Hora newspaper.
Sant Joan mayor Joan Magro also defended the calendar, telling Antena3 television channel that the photographer and the models did a good job.
"There are some good photographs, they are artistic and very well done," he was quoted as saying.
Based on reporting by the Associated Press.
Follow us on twitter.com/foxnewslatino
Like us at facebook.com/foxnewslatino