Iraq could use force if Kurdish referendum leads to violence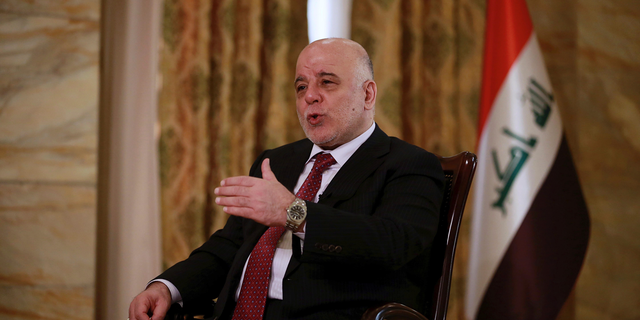 BAGHDAD – Iraqi Prime Minister Haider al-Abadi says he's prepared to intervene militarily if the Kurdish region's planned independence referendum results in violence.
In an exclusive interview with The Associated Press on Saturday, Al-Abadi says if the Iraqi population is "threatened by the use of force outside the law, then we will intervene militarily."
Al-Abadi called the vote "a dangerous escalation" that will invite violations of Iraq's sovereignty.
Iraq's Kurdish region plans to hold the referendum on support for independence from Iraq on Sept. 25 in three governorates that make up their autonomous region, and in disputed areas controlled by Kurdish forces but claimed by Baghdad.
Iraq's Kurds have come under increasing pressure to call off the vote from regional powers and the United States, a key ally.