Iranian cyber warfare commander reportedly shot dead by men on motorcycle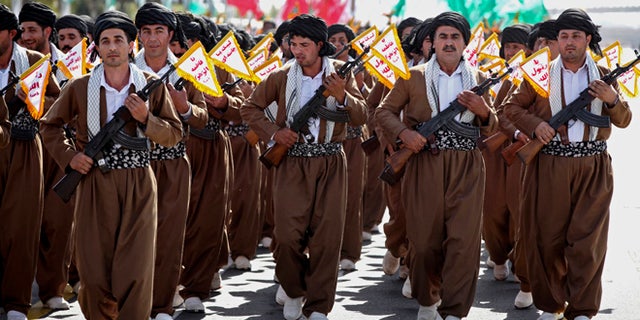 A commander of an Iranian cyber warfare unit has reportedly been shot dead by two men on a motorcycle outside the country's capital, with Iran's Revolutionary Guard calling the death a "horrific incident."
Mojtaba Ahmadi was last seen leaving his home for work on Saturday, The Telegraph reports.
Ahmadi was later found dead outside of Tehran with two bullets in his heart, according to the Iranian news site Alborz.
"I could see two bullet wounds on his body and the extent of his injuries indicated that he had been assassinated from a close range with a pistol," a witness told the website.
Police said two men on a motorcycle were involved in the killing.
Officers of the Revolutionary Guard Cyber War Headquarters posted messages of condolence on their Facebook page and said Ahmadi was a commander in the unit, The Telegraph reports.
Iran's Revolutionary Guard – the country's elite military force – called the death a "horrific incident," but denied that it was an assassination. A statement on the Guard's website did not name Ahmadi, Reuters reports.
The statement also said an investigation into the death is ongoing, according to the Associated Press.
Reports in Iranian media on Ahmadi's death mentioned other targeted killings in recent years. Iran has accused Israel's intelligence agency, Mossad, of having a role in the deaths.
Five Iranian nuclear scientists and the head of Iran's ballistic missile program have been killed since 2007, The Telegraph reports.