Iranian Christian pastor Nadarkhani writes letter of thanks after release from prison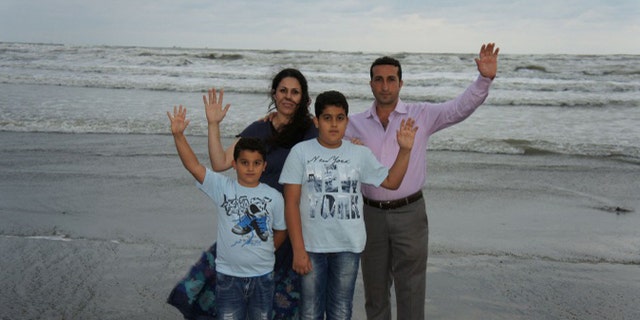 Christian pastor Youcef Nadarkhani has spoken out in a letter of thanks to his supporters around the world after his release from the Iranian prison where he was held for three years for refusing to renounce his faith.
The carefully worded, approximately 600-word letter does not express any bitterness toward the regime that kept him in prison on charges that were not always clear. Nadarkhani, a married father, was freed one month shy of three years and cannot leave the country for at least another month under the terms of his release. The letter cites the groundswell of support from around the world, including diplomatic efforts by several countries and a Twitter campaign that involved more than a million people.
[pullquote]
"I also want to express my gratitude towards those who, all around the world, have worked for my cause, or should I say the cause that I defend. I want to express my gratitude to all of those who have supported me, openly or in complete secrecy. You are all very dear to my heart," Nadarkhani said in the letter dated Sept. 8, the day he was released. It was written in his native Farsi and translated by Present Truth Ministries.
"Despite the fact that I have been found guilty of apostasy according to a certain reading of the Shariah, I am grateful that (God) gave the leaders of the country the wisdom to break that judgment taking into account other facts of that same Shariah," he also wrote.
Click here to read Pastor Nadarkhani's full letter
Nadarkhani's plight began when he went to his sons' school to complain that educators were forcing lessons from the Koran on the boys, now 7 and 9. That led to his arrest for allegedly using his home as a place of worship and attempting to convert Muslims and ultimately his conviction by the Iranian Supreme Court. His release came when the court downgraded his crime to "evangelizing to Muslims" and let him out with what amounted to time served.
The campaign to win Nadarkhani's freedom was largely spearheaded by the American Center for Law and Justice, which tracked his court appearances throughout his incarceration.
"Pastor Youcef's courage and faith is awe inspiring. It is clear that regardless of whether Pastor Youcef ever received one letter of support of the thousands sent or heard one news report on the international outcry for his freedom while in prison, he felt the prayers and support of the entire international community," Tiffany Barrans, the center's international legal director, told FoxNews.com.
The organization also has spotlighted several other Christians who remain imprisoned in Iran for their faith
"We must continue to uplift and support those who remain imprisoned or persecuted for their faith," Barrans said. "Let us continue to cry out that Iran, and other violators of these human rights, uphold their international obligation to protect the innocent and honor freedom of religion."