Iran Seeks Closer Naval Ties With Syria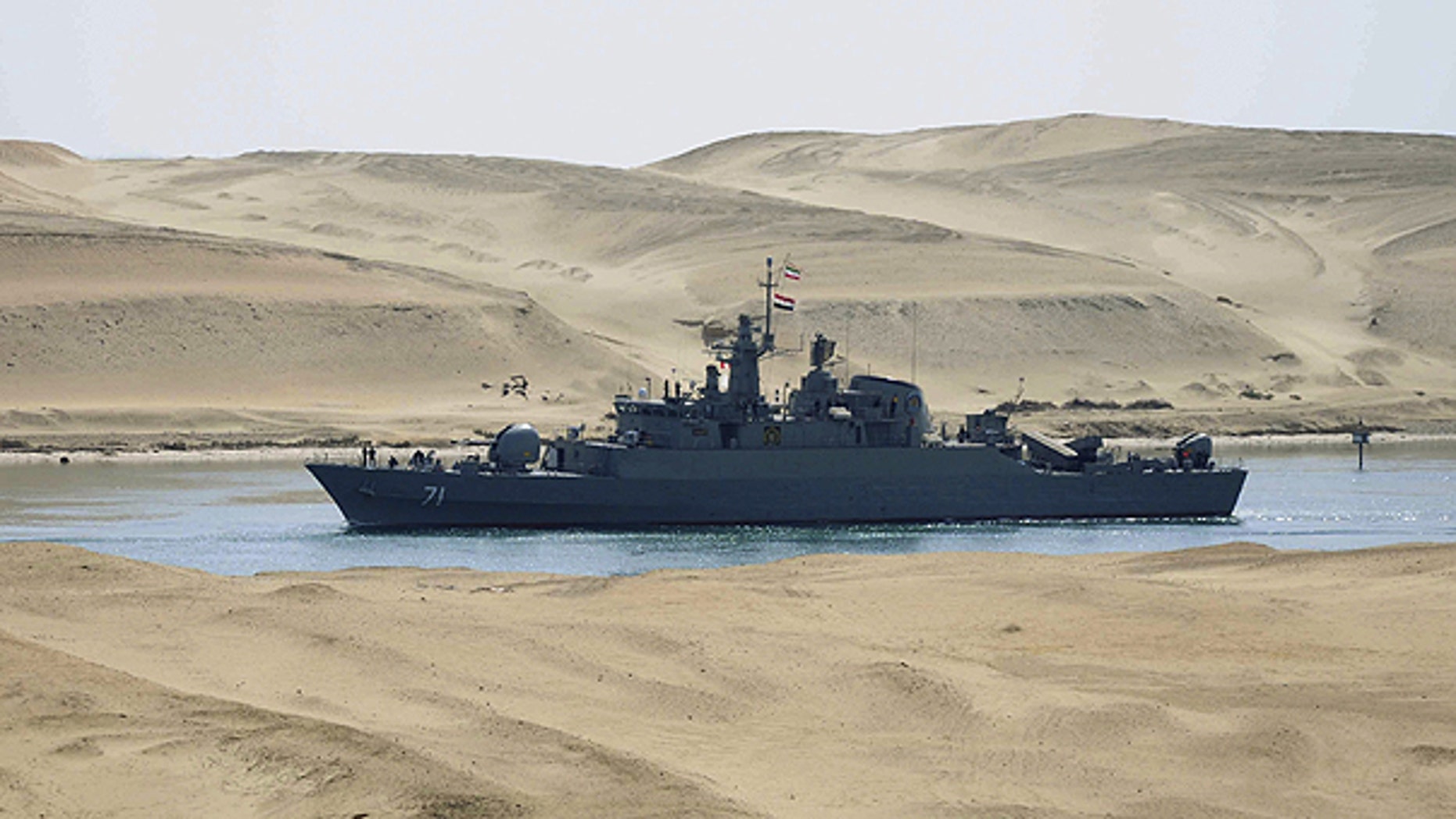 Iran's navy chief says he is seeking closer naval ties with Syria.
Adm. Habibollah Sayyari met with Syria's defense minister and military chief Sunday, just days after Iran's first show of naval power in the Mediterranean in decades. Two Iranian warships reached Syria last week after passing through the Suez Canal in the first such trip since Iran's 1979 Islamic Revolution.
Iran's military presence in the Mediterranean has raised alarm in Israel as political turmoil reshapes the region. Iran has close ties with Syria and the Shiite Muslim Hezbollah group in Lebanon.
The official news agency IRNA say Sayyari and the Syrian military officials discussed the need for cooperation between the navies of the two countries, including training.
Israel saw the Iranian warships' passage as a provocation. The country's officials refused to comment, but earlier in the week Israeli Prime Minister Benjamin Netanyahu said he viewed the move "with gravity."
The canal linking the Red Sea and the Mediterranean enables ships to avoid a lengthy sail around Africa. The Iranian ships were headed for a training mission in Syria. The country has been a close ally of Iran's hard-line Islamic rulers and an arch foe of Israel. In Syria, officials at the Iranian embassy said it would mark the first time in years that Iranian naval vessels dock in a Syrian port.
The ships paid about $300,000 in fees for the passage, according to a Maritime agent. The officials all spoke on condition of anonymity because they weren't authorized to speak publicly about the matter.
Iran's request to send the warships through the Suez Canal came at a particularly difficult time for Egypt as the nation's new military rulers try to focus on pressing domestic issues, including restoring security after the uprising that ousted longtime leader Hosni Mubarak.
The military rulers apparently had no choice but to grant the ships passage because an international convention regulating shipping says the canal must be open "to every vessel of commerce or of war." Egypt also cannot search naval ships passing through the waterway.
Egyptian-Iranian ties broke down following the Islamic Revolution and the signing of the Israeli-Egyptian peace treaty the same year. Later, the relationship improved slightly, with contacts currently channeled through interest sections in the two capitals.