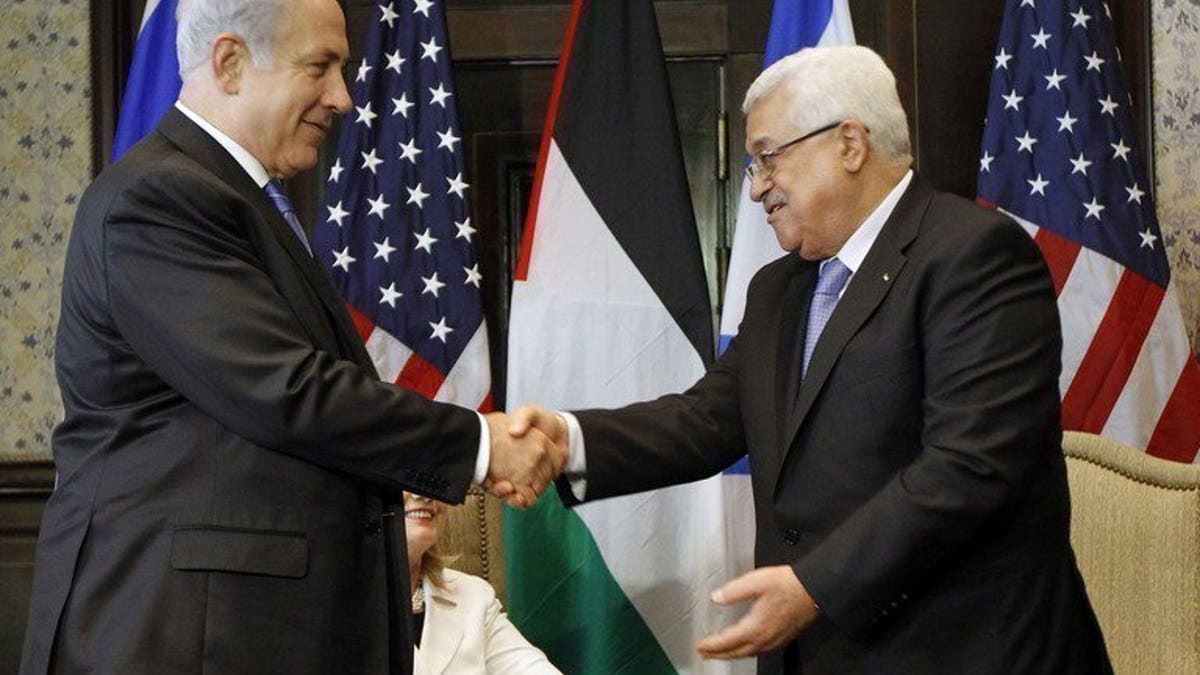 TEHRAN (AFP) – Iran on Sunday voiced opposition to a US-mediated resumption of peace talks between Israel and the Palestinians, predicting the Jewish state would never agree to withdraw from occupied Arab lands.
Tehran "along with Palestinian groups expresses its opposition to the proposed plan and it's certain that the occupying Zionist regime will utterly not agree to withdraw from the occupied lands," foreign ministry spokesman Abbas Araqchi said, quoted by Iranian media.
"Past experience shows that the occupying Zionist regime is basically not ready to pay the price for peace since war mongering and occupation lie at its very core," he added.
US Secretary of State John Kerry announced on Friday that Israeli and Palestinian negotiators had agreed to meet to prepare a resumption of direct peace talks, stalled since 2010. The exact basis for Kerry's plan remains unknown.
The last round of direct talks between the two sides nearly three years ago broke down over the issue of Israeli settlement building in the occupied West Bank and east Jerusalem.
Israeli Prime Minister Benjamin Netanyahu warned ministers on Sunday that renewed peace talks with the Palestinians would be tough, and he said any draft treaty would be put to a referendum.
Palestinian president Mahmud Abbas has repeatedly stressed that his demands for a freeze to Israeli settlement building and the release of prisoners held by Israel must be met before talks can resume.
The Iran-backed Islamist movement Hamas which runs the Gaza Strip rejected a return to talks, saying Abbas had no legitimate right to negotiate on behalf of the Palestinian people.
Iran rules out a two-state solution and has its own vision of how to resolve the six-decade-old conflict between Israel and the Palestinians.
"The end of occupation ... self-determination for the Palestinians, the return of all refugees to their ancestral land, and the creation of an integrated Palestine with Al-Quds (Jerusalem) as its capital," Araqchi reiterated.