Iran nuclear chief dashes hopes of resolution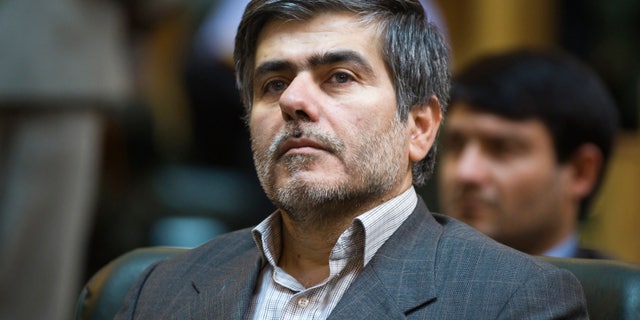 NEWYou can now listen to Fox News articles!
Iran will continue enriching uranium, Tehran's nuclear energy chief confirmed Friday.
According to a Reuters report, the head of the Islamic Republic's Atomic Energy Organization, Fereydoun Abbasi-Davani, said production of nuclear fuel would ``continue in line with our declared goals. The enrichment linked to fuel production will also not change.''
The announcement-- at an energy conference in St. Petersburg, Russia-- dashed Western hopes that the election of a new moderate president would change course in Iran's nuclear activity.
Abbasi-Davani said through an interpreter that work at Iran's underground Fordow plant - which the West wants Iran to close - would also move forward. Iran refines uranium at Fordow that is a relatively close technical step away from weapons-grade.
Iran claims it's enriching uranium to fuel a planned network of nuclear energy power plants, and for medical purposes. But, if processed further, enriched uranium can also provide the fissile material for nuclear bombs.
Abbasi-Davani said Iran's only nuclear power plant so far had been ``brought back online'' three days ago after repeated delays, and was working at 1,000 megawatt capacity. A U.N. nuclear agency report said in May that the Russian-built Bushehr plant was shut down, but gave no reason why.
Western powers hoped the election of Hasan Rouhani as president earlier this month would make a resolution to the nuclear dispute a possibility. Rouhani promised a more conciliatory approach to foreign relations than his predecessor, President Mahmoud Ahmadinejad.
While serving as chief nuclear negotiator under a reformist president between 2003 and 2005, Rouhani struck a deal with European Union powers leading to Iran temporarily suspending uranium enrichment activities. But the work began again after Ahmadinejad was first elected and has been sharply expanded.
Iran's supreme leader, Ayatollah Ali Khamenei, said Wednesday that the nuclear stand-off could easily be resolved, if the West were to stop being so stubborn, according to Reuters.
Although the president has some influence on decisions, the hardline Khamenei wields ultimate control over Iranian nuclear policy.