Iran Lashes Out at US Law Against Country's Influence in Latin America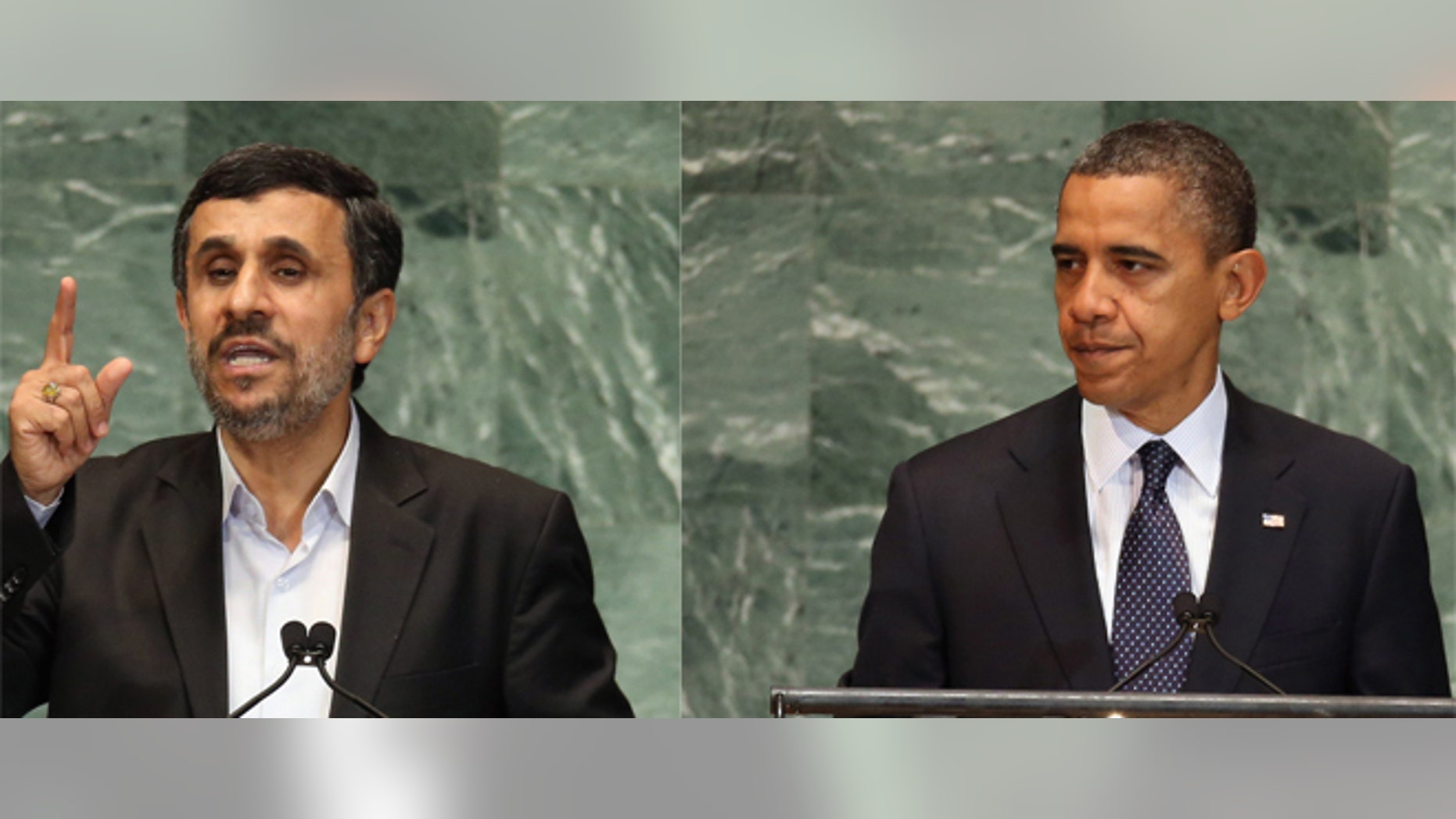 The turn of the New Year has not brought any good tidings for relations between the United States and Iran.
Only days after U.S. President Barack Obama enacted a law aimed at curbing the alleged influence of the Islamic Republic in Latin America, the Iranian foreign ministry blasted the law, saying that the U.S. "still lives in the Cold War era and considers Latin America as its back yard."
"It is an overt intervention in Latin American affairs... that shows they are not familiar with new world relations," said Iranian foreign ministry spokesman Ramin Mehmanparast, according to Aljazeera. "We recommend that they respect the nations' right in today's world... world public opinion does not accept such an interventionist move."
The Countering Iran in the Western Hemisphere Act was passed earlier in 2012 and gives the State Department 180 days to develop a strategy to counter Iran's influence in a region where the U.S. has close allies such as Mexico and Colombia, as well as new adversaries such as Venezuela and Bolivia.
The law calls for the Defense Department to step up surveillance of the U.S.'s border with Mexico and Canada to prevent Iranian operatives or the Lebanese-based, Iranian-supported terrorist group Hezbollah from entering the U.S.
With regards to Latin America, the law provides a plan for counterterrorism, counter-radicalization and security throughout the region in order to isolate Iranian influence.
"Iran is pursuing cooperation with Latin American countries by signing economic and security agreements in order to create a network of diplomatic and economic relationships to lessen the blow of international sanctions and oppose Western attempts to constrict its ambitions," the text of the bill released early last year said.
Washington – which has closely monitored Tehran's presence in the region – said that senior State Department and intelligence officials have given no indication of illicit activities by Iran in Latin America. Iran, despite a number of sanctions against the country for its suspected nuclear program, has opened up six new embassies in the region since 2005 and has become close allies with Venezuela's ailing leader Hugo Chávez, Bolivia's Evo Morales and other Latin American leaders ideologically opposed to a U.S. presence in the region.
"Bolivia, Cuba, Ecuador, Nicaragua, and Venezuela expressed their intention to assist Iran in evading sanctions by signing a statement supporting Iran's nuclear activities," the bills text said.  "Announcing at a 2010 joint press conference in Tehran their determination to `continue and expand their economic ties to Iran' with confidence that 'Iran can give a crushing response to the threats and sanctions imposed by the West and imperialism.'"
Iran claims that the law in another example of U.S. imperialism in a region it has been determined to dominate since the implantation of the Monroe Doctrine.
"Latin America is a region that the oppressive regime (the United States) sees as its backyard where it can do as it likes. But today the people have awoken and are acting independently," Iranian President Mahmoud Ahmadinejad said in Venezuela last year, during one of his tours of the region, according to the Telegraph newspaper.
Follow us on twitter.com/foxnewslatino
Like us at facebook.com/foxnewslatino