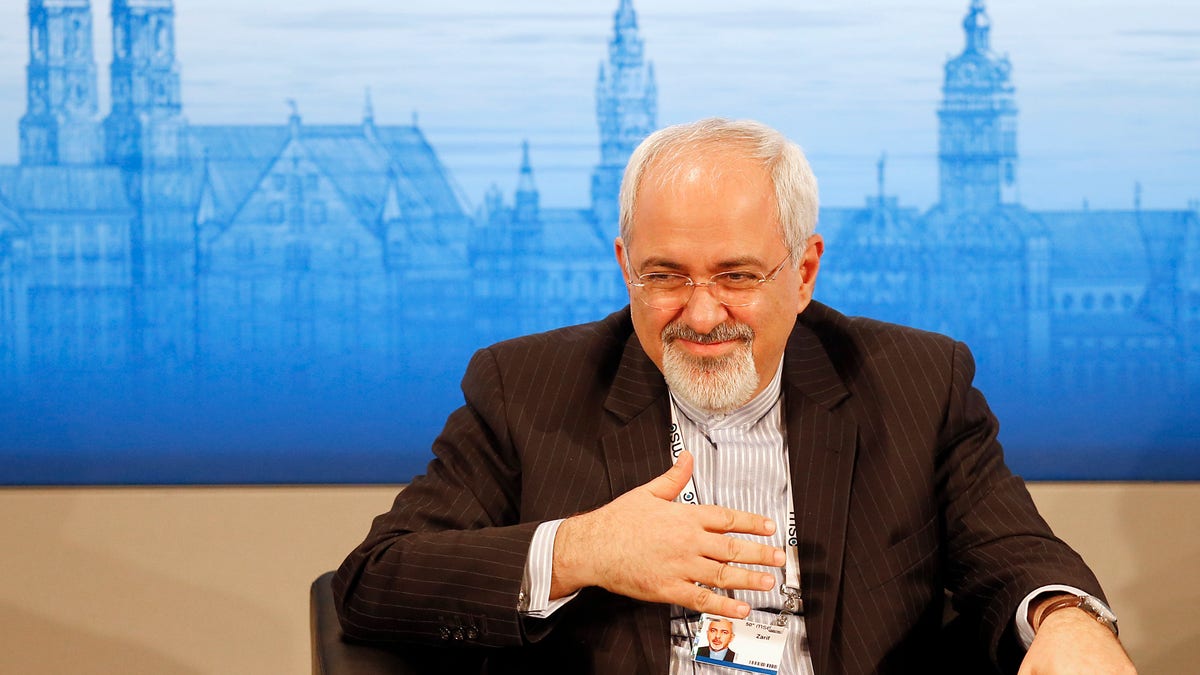 Iran's foreign minister said Monday that a deal with world powers on his country's nuclear program is possible within six months, and suggested Iran will "never launch a military operation against anyone."
Reuters reports that Iranian Foreign Minister Javad Mohammad Zarif was on a visit to Berlin when he spoke about the impending nuclear deal, and said he's not concerned about Congress trying to impose new sanctions.
President Obama used last week's State of the Union address to send a message that he will veto any legislation that threatens talks with Iran. U.S. senators -- including some Democrats -- have co-sponsored a bill that would impose new restrictions on Iran if talks hit a stumbling block. Iran has warned it will stop negotiations if the bill -- now stalled in the Senate -- becomes law.
"With good will we can reach an agreement within six months,'' Zarif said in a speech to the German Council on Foreign Relations Monday. "I don't fear a decision in the U.S. Congress ... The U.S. president has promised to veto it,'' he said.
Zarif met with Secretary of State John Kerry and other members of the six world powers negotiating with Iran at the annual Munich Security Conference over the weekend. Iran reached an important preliminary agreement with them in November to cease its most sensitive nuclear operations, prompting the U.S. to lift some sanctions that have crippled Iran's economy.
Zarif's comments from Berlin also included a clear break from Iran's threatening rhetoric in the past.
"We will not start a military operation against anyone -- I say: against anyone,'' Zarif said.
Further talks with the six powers about a concrete settlement begin in Vienna on Feb. 18.