Iowa girl, 3, dies after fall from carnival ride in Mexico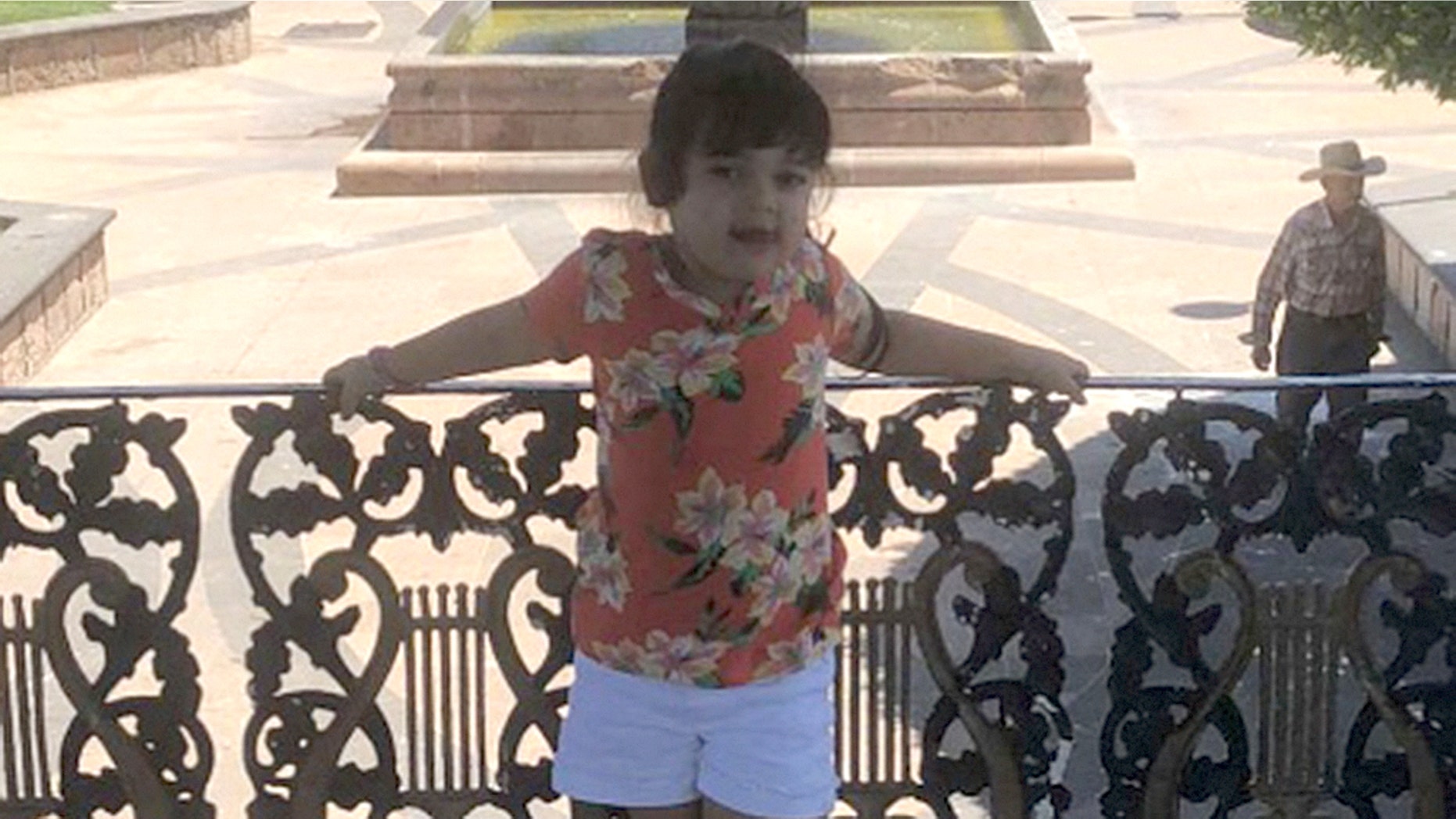 A 3-year-old girl from Iowa died after being ejected from a carnival ride in Mexico last Monday while on vacation with her family.
Jenessy "Sophia" Villalpando was on vacation in Penjamo, Mexico with her mother, grandfather and great-grandmother for the summer when she was ejected from her seat on a carnival ride, according to a GoFundMe page set up by family members.
Sophia's aunt, Marlene Chuautenago Villalpando said the "tragic accident" took place just a few days before the child was sent to go home.
"She was at a Carnival with her mom and was on a ride when she was ejected from her seat," Villalpando wrote on the GoFundMe page. "Someone in the public saw and tried to catch her but unfortunately wasn't able to. Sophia suffered major trauma to the head and her brain was swollen."
Mexico's El Mercurio newspaper reported that the child fell 30 feet from the ride. Villalpando told the Waterloo-Cedar Falls Courier the child was seated next to her mother at the time.
Video posted to YouTube shows the aftermath of the accident at the carnival.
An investigation by Mexico's Elements of State Civil Protection agency found "several anomalies," including that the ride operators did not have permission to operate at the fair, according to El Mercurio.
MARINE VETERAN KILLED IN CAPE COD CRASH AFTER VISITING WIFE AND NEWBORN DAUGHTER
Sophia's aunt started the GoFundMe to raise money to bring the child's body and the rest of her family home. Over $7,000 has been raised as of Tuesday.
"Sophia was so full of life, she was the family sunshine, the one who could make us all forget about our problems with her cheerful personality," Villalpando wrote. "All we want is to bring our little Angel home."
The child's funeral is to be held on Tuesday, according to the Des Moines Register.