Investigators detain 4 more suspects in Moscow plane crash that killed Total CEO and 3 crew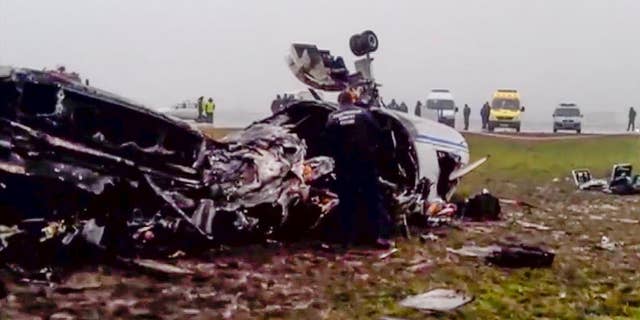 MOSCOW – Russian investigators have detained four more employees of Moscow's Vnukovo Airport following a plane crash that killed the chief executive of French oil company Total and three crew members.
As an additional indication that responsibility for the crash was being widened well beyond the driver of the snowplow that the private jet hit as it was taking off, the airport announced that it had accepted the resignations of its general director and his deputy.
The only person detained immediately following the crash late Monday was the 60-year-old driver of the snowplow, who investigators said had been drinking. His lawyer denies this.
The Investigative Committee said Thursday the suspects now include the flight control chief, two traffic controllers and the senior engineer who was in charge of snow removal.