Indonesian police arrest dozens ahead of West Papua protest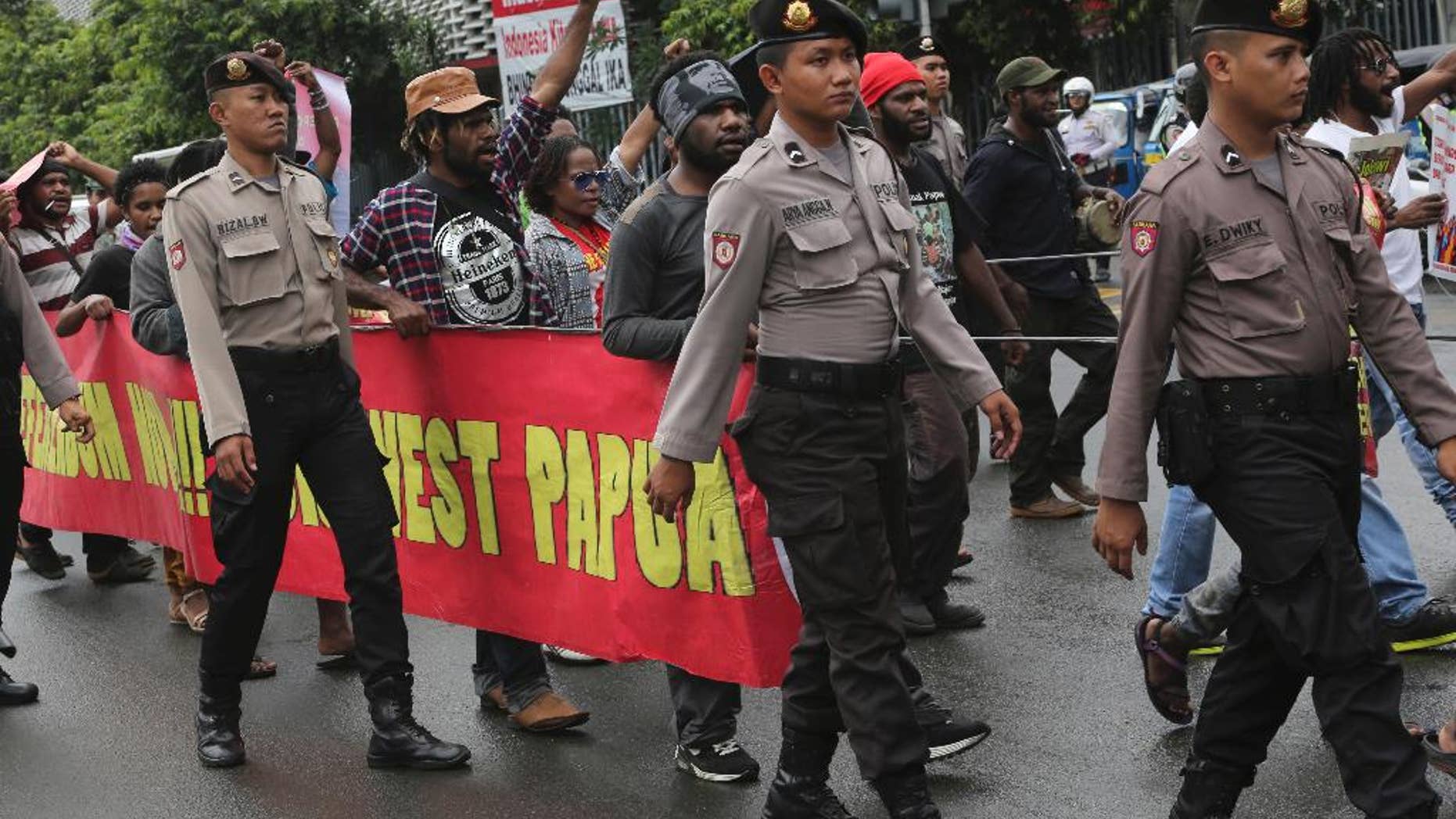 JAKARTA, Indonesia – A legal aid group says Indonesian police have detained dozens of people ahead of a West Papua independence protest.
Jakarta Legal Aid Institute spokeswoman Veronica Koman said Monday at least 200 people were arrested in several cities in Papua and Java.
Monday is the 55th anniversary of the official declaration of an Indonesian military campaign to take control of Papua from the Dutch.
Koman said several people were arrested last week when they applied for demonstration permits.
She said the headquarters of the pro-independence National Committee for West Papua was vandalized during a police raid on Monday.
The Dutch colonizers of the Indonesian archipelago held onto West Papua when Indonesia became independent after World War II. It became part of Indonesia following a U.N.-supervised referendum in 1969 criticized as undemocratic.