India's rupee gains against dollar after new measures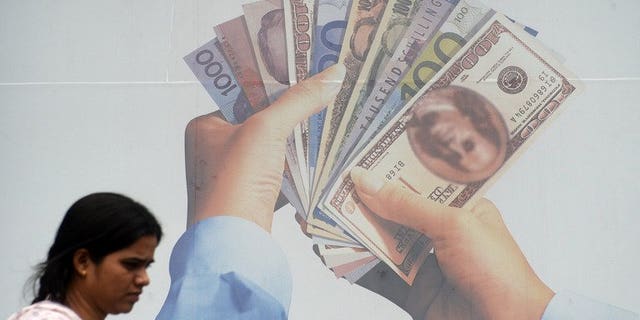 MUMBAI, Maharashtra (AFP) – India's rupee strengthened against the dollar on Wednesday after the central bank took new measures to support the ailing currency.
The Reserve Bank of India (RBI) announced late Tuesday measures to tighten liquidity further, including by lowering the amount banks can borrow or lend under its daily liquidity limit.
The measures come a week after the RBI raised some interest rates, in an aggressive step to avoid a rout of the rupee, which hit a lifetime low of 61.21 to the dollar earlier this month.
The rupee, the worst performing currency this year among major Asian nations, rose to 59.55 to the dollar on Wednesday, from its previous day's close of 59.76.
The rupee has been hit by a flight of capital due to a weak economy and fears that US policymakers will scale back a stimulus package that has triggered vast investor flows to emerging markets.
The RBI also said on Tuesday that banks will need to maintain 99 percent of their daily cash reserve ratio requirements -- the deposits they set aside with the RBI -- against a 70 percent level now.
The RBI said in a release that "several measures taken have had a restraining effect on volatility with a concomitant stabilising effect on the exchange rate."
The RBI has intervened several times in recent weeks, dealers have said.
The rupee's woes are the latest blow for the Congress-led government, which is desperate for an economic recovery as it seeks a third term with general elections due by May 2014.