Indian 'happiness minister' sought for murder, police say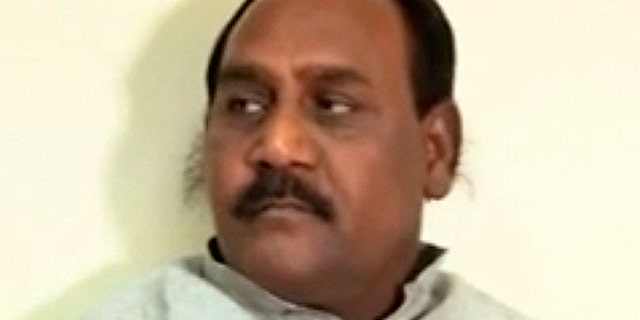 NEWYou can now listen to Fox News articles!
A manhunt is underway for India's so-called "happiness minister," who vanished after his arrest was ordered in the 2009 death of an opposition politician, according to local reports.
Lal Singh Arya, who was named the country's first "happiness minister" in January, is wanted in connection with the 2009 death of Makhanlal Jatay.
The dragnet for Arya was drawn after a court in Bhind district issued a non-bailable warrant for his arrest, the Times of India reported.
Police reportedly searched three locations, including Arya's residence in Bhopal, but he has so far eluded authorities. A search at a residence in Gwalior town, as well as one in Arya's native Goha, left investigators similarly empty-handed.
Sources told AFP officials were hoping to find Arya before his scheduled court appearance on Dec. 19.
"Police teams are still looking for him," Supt. Prashant Khare said, according to the Guardian. "We are positive that we will track him down by then."
The happiness ministry in the state of Madhya Pradesh is modeled on the "gross national happiness" index used in Bhutan.
In India, the ministry hopes to create its own happiness index, promising social programs such as yoga, meditation and free religious pilgrimages.