India PM Denies Involvement in Bribe Scandal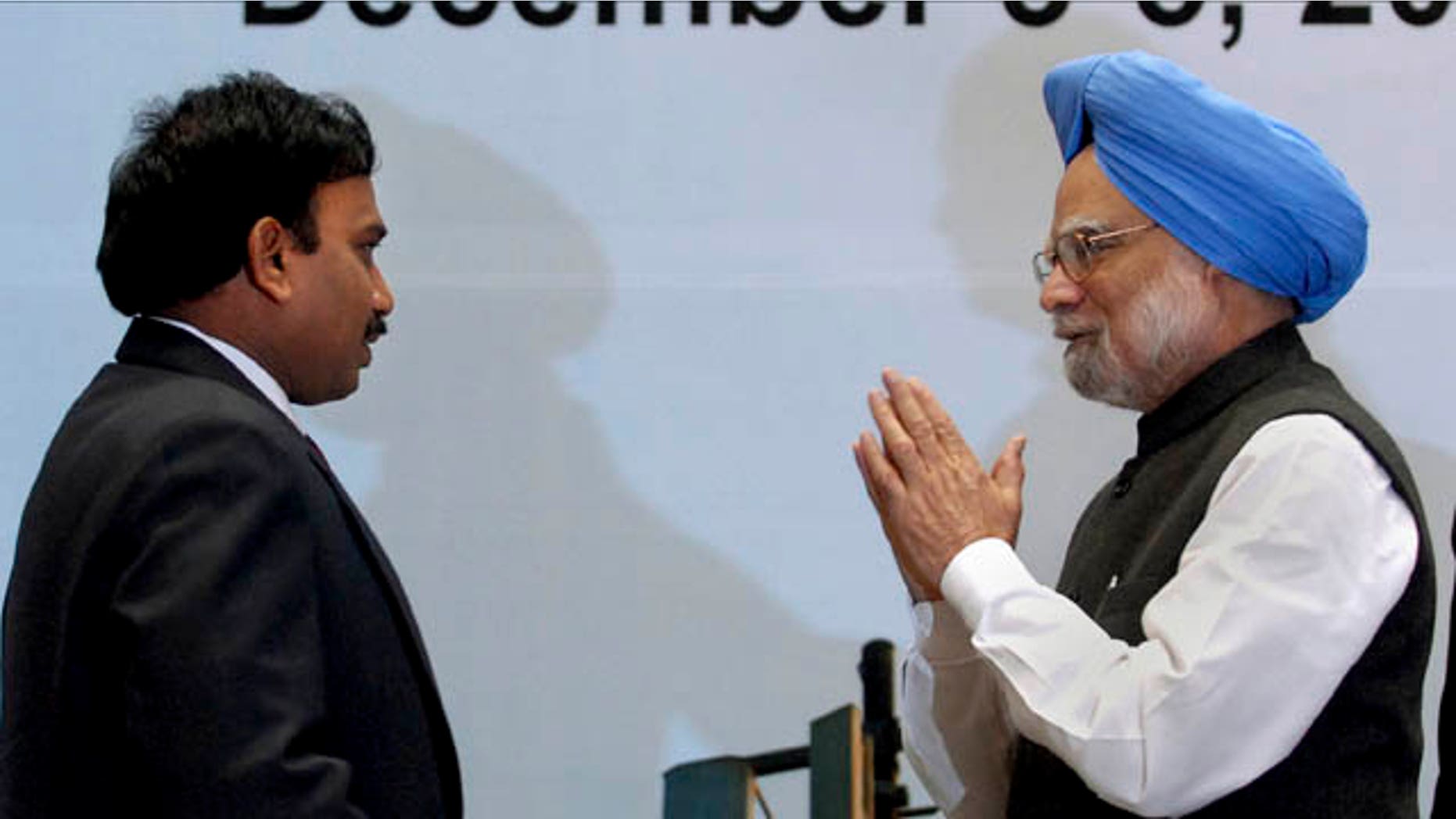 NEW DELHI – India's prime minister, his government embroiled in months of corruption scandals, on Friday denied personal involvement and knowledge of alleged vote-buying in parliament by his ruling Congress Party.
"I have no knowledge of any such purchases. And I am absolutely categorical," Prime Minister Manmohan Singh said. "I have not authorized anyone to purchase any votes. I am not aware of any act of purchasing votes. I am absolutely certain in asserting that I am not at all, I think, involved in any of these transactions."
The latest scandal stemmed from a WikiLeaks cable published Thursday that said Congress bribed lawmakers $2.5 million each to buy their support for a crucial 2008 vote over a nuclear deal with the United States.
A U.S. Embassy official wrote in the cable that a Congress party functionary showed him two cases full of cash earmarked for bribing lawmakers.
Singh, speaking at the India Today Conclave in New Delhi, also said those accused in the cable cast doubt on the accusation, which has prompted angry opposition lawmakers to call for Singh to resign.
His government has been rocked by scandals in recent months, including an investigation into the irregular sale of cell phone spectrum in 2008 that reportedly cost the country tens of billions of dollars in lost revenue.
While there is little danger Singh's government could collapse, the scandals have tarnished India's image globally and are almost certain to damage his party's showing in important state elections in the coming months.
Singh said the accusations highlight the need for transparent reforms in the funding of elections and political parties to make politicians more accountable.
"There should be no doubt in our commitment to root out corruption, to clean our political system of the malaise that are the concern of the public at large," he said.
In his brief speech, Singh also called for a re-evaluation of the safety of nuclear energy in the wake of the crisis at a nuclear plant in Japan.
"The tragic nuclear incidents in Japan in the aftermath of the recent earthquake and tsunami should make us revisit strategies for nuclear safety, learning lessons from these experiences," he said.
Earlier this week, Singh ordered a safety review of India's 20 nuclear power plants.
Emergency crews in Japan have been struggling to prevent further radiation leaks at a nuclear plant damaged by the earthquake and tsunami that hit the country last week.
The nuclear deal India's parliament ratified in 2008 called for opening India's civilian reactors to international inspections in exchange for the nuclear fuel and technology India had been denied by its refusal to sign the Nuclear Nonproliferation Treaty.