India firms seen 'severely' hit by rupee slide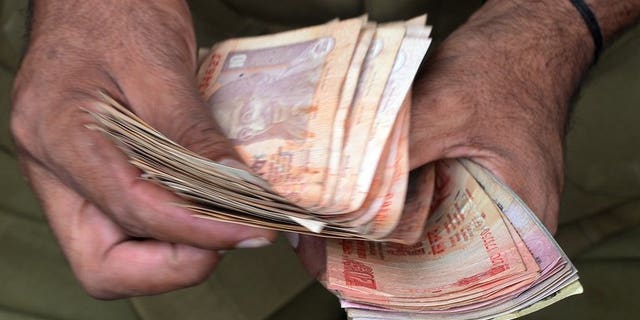 NEW DELHI (AFP) – Indian companies will be "severely" hit by the rupee's plunge to record lows due to their hefty foreign debts, the country's top credit ratings agency Crisil Research warned Wednesday.
The rupee has been the worst performing Asian currency against the dollar this financial year, amid worries about a reduction in US economic stimulus that has spurred investor flows to emerging markets, and amid a sharply slowing domestic economy.
Indian firms will be "severely impacted by the rupee's depreciation against the dollar given the large foreign currency debt on the books and only partial hedging", Crisil said.
Crisil's majority shareholder is global agency Standard and Poor's, which has a negative outlook on India's investment credit rating that is one notch above "junk".
"Even exporters are unlikely to benefit significantly as clients may seek to renegotiate contracts," the ratings agency said in a statement.
The rupee slid to a record low of 61.21 to the dollar Monday but has firmed slightly following steps by authorities to seek to restrict speculation in the currency.
It was trading just above the key 60 rupee to the dollar mark Wednesday.
Sectors likely to be hardest hit include the already struggling car market, auto parts, airlines, consumer goods, oil marketing companies and fertilisers, Crisil warned.
But India's flagship outsourcing industry, which bills customers in dollars for such services as call centres, accountancy and software development, should benefit.
Other sectors which should gain include pharmaceutical and garment exporters, crude oil producers and refineries, Crisil said.