'I don't want to die,' teenage girl pleaded to boyfriend who raped, murdered her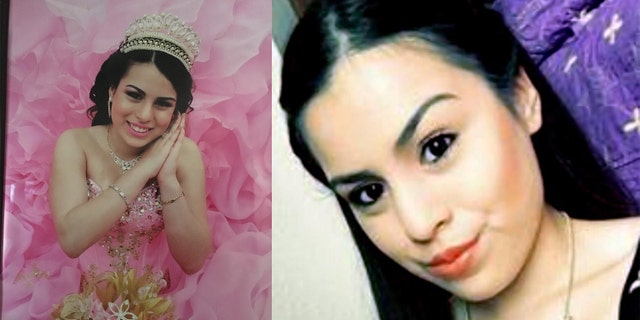 NEWYou can now listen to Fox News articles!
A 15-year-old girl's last words before her teenage boyfriend allegedly raped and strangled her were recorded on his cell phone, prosecutors said Wednesday.
Karen Perez's body was found stuffed in a cabinet under the sink of a vacant apartment in Houston, Texas, late Monday night, after she had been missing since last Friday. Her 15-year-old boyfriend was arrested and appeared in juvenile court Wednesday, after the boy's father had tipped off police that his son may have involved with her disappearance.
Police found a video on the boyfriend's cell phone capturing Perez's last moments. According to local media accounts, the image is black, but her voice can be heard calling him by name and telling him she didn't want to have sex. The boy can be heard begin to choke her, and Perez says, "I don't want to die."
The 15-year-old boyfriend has been charged with murder after confessing to the crime, prosecutors said.
When asked if he killed Perez, the Houston Chronicle reported, the boyfriend said, "Yes, I did. That's all I'm saying."
The teenager's cell phone not only included the harrowing audio recording, it also contained text messages to Perez telling her he would kill her if she didn't meet up with him to skip school on Friday.
Two other teens skipped school with them and accompanied Perez and her boyfriend to an abandoned apartment complex. The two boys reportedly returned to school leaving the couple behind.
When Perez went missing, the boyfriend and her father drove around looking for her, and the teen told his father, "She is not alive." His father then called police.
Her body was discovered beneath the kitchen sink in an apartment.
"It's heartbreaking ... because she was so young and nobody deserves to have their life taken away like this," Alexandria Hernandez, a neighbor of the victim, who spoke to ABC 13 in Houston while at a memorial set up in front of the girl's home.