'Hunting ISIS' highlights American 'volunteers' who fought terror group
In the early days of the ISIS onslaught in Iraq, there were dozens of Americans hidden among the rag-tag group of Kurdish Peshmerga fighters scattered along winding frontlines in the fight against the terror group.
They were not part of the U.S-led coalition. They were not paid contractors. The U.S. government was not supporting them, and had not authorized them to be there.
"I was traveling to Iraq for an assignment and one day I went to the frontlines and literally ran into an American guy and I was confused. He wasn't wearing typical U.S camouflage clothing, he just had an AK-47 and said he was volunteering," filmmaker Sebastiano Tomada told Fox News. "I noticed there were more guys like this one around."
So who were these Americans bolstering the fight to bring down the Islamic terror group?
Tomada followed several of these western volunteers for two years through the battlefields of Iraq and Syria to bring together the six-part documentary series "Hunting ISIS" – shedding light on their highs and lows, and what drove them to leave their livelihoods in America and take up arms with no pay and no protection in the quest to defeat one of the most brutal terror factions to ever exist.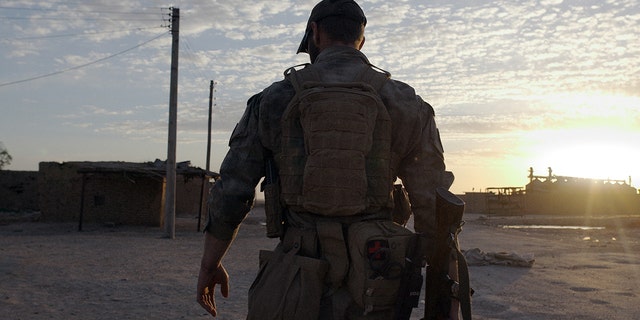 "Most of these guys were ex-military, veterans who fought in those areas then went back home and were not in the military anymore," Tomada said. "They saw on the news what was happening in some of these areas where they had fought and said wait a second – we lost friends, brothers, soldiers over there and I feel like I have unfinished business."
As captured in "Hunting ISIS," was the volunteers' often subconscious mission to reignite that irreplaceable bond between brothers in battle, to reignite the life and identity that the U.S Armed Forces had once given them.
"That is a very interesting, very romanticized relationship that a lot of people don't get to experience, and it keeps people alive in hard times. You aren't just fighting against an enemy, you are fighting next to a friend and keeping them alive and they are keeping you alive," Tomada explained. "It is a great experience, but it is also a very sad experience. A lot of these guys find themselves coming home and have an extremely hard time coping with normal life, they miss their friends who they fought with over there."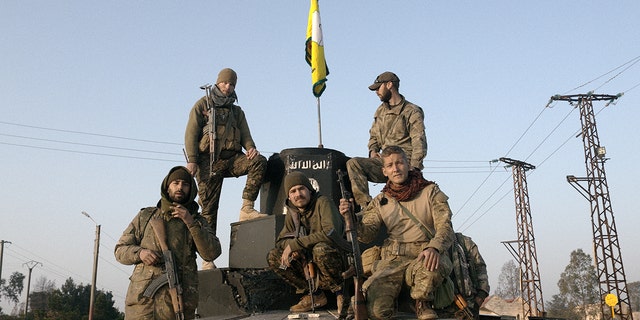 INSIDE RAQQA: FROM ISIS 'CALIPHATE' TO CRUMPLED CITY OF LANDMINES, AND LOSS
YAZIDIS SEEK RESCUE OF WOMEN AND CHILDREN ENSLAVED, MARRIED OFF TO ISIS
But the combat photographer and moviemaker noted he was somewhat bothered by the number of Western volunteers who traveled to Iraq and Syria with no combat experience - and no real reason to be there.
"A lot were thrill seekers, were just bored, had problems back home," Tomada lamented. "There were guys that did not join the army or never even carried a weapon… they wanted to experience the adrenalin rush that you see in movies these days. At the end of the day, a lot of these guys were a danger."
According to the filmmaker, the highest number of deaths among the hundred-plus volunteers were those without prior combat experience.
Tomada also cautioned that while ISIS is almost defeated territorially in Iraq and Syria, squeezed to just a few remaining pockets in the desert, the battle against the broader extremist ideology is far from over.
"They have gotten a big hit, but we have to understand that most of these guys are in hiding mode now. There is definitely going to be an ISIS 2.0 sometime soon I am sure," he added. "There were also a lot of westerners who actually joined ISIS, and a lot have made their way back. These guys are literally in hiding mode, they are just waiting for an email or a contact to do something."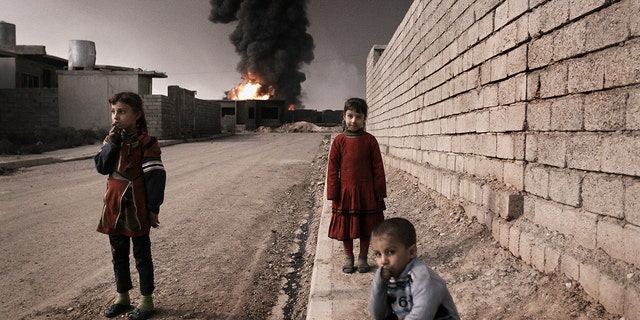 "Hunting ISIS" airs on both the History Channel at 10pm ET/PT and Viceland Sunday 10pm ET/PT