Hours after peace talks announcement, Taliban claim responsibility for attack that killed 4 American troops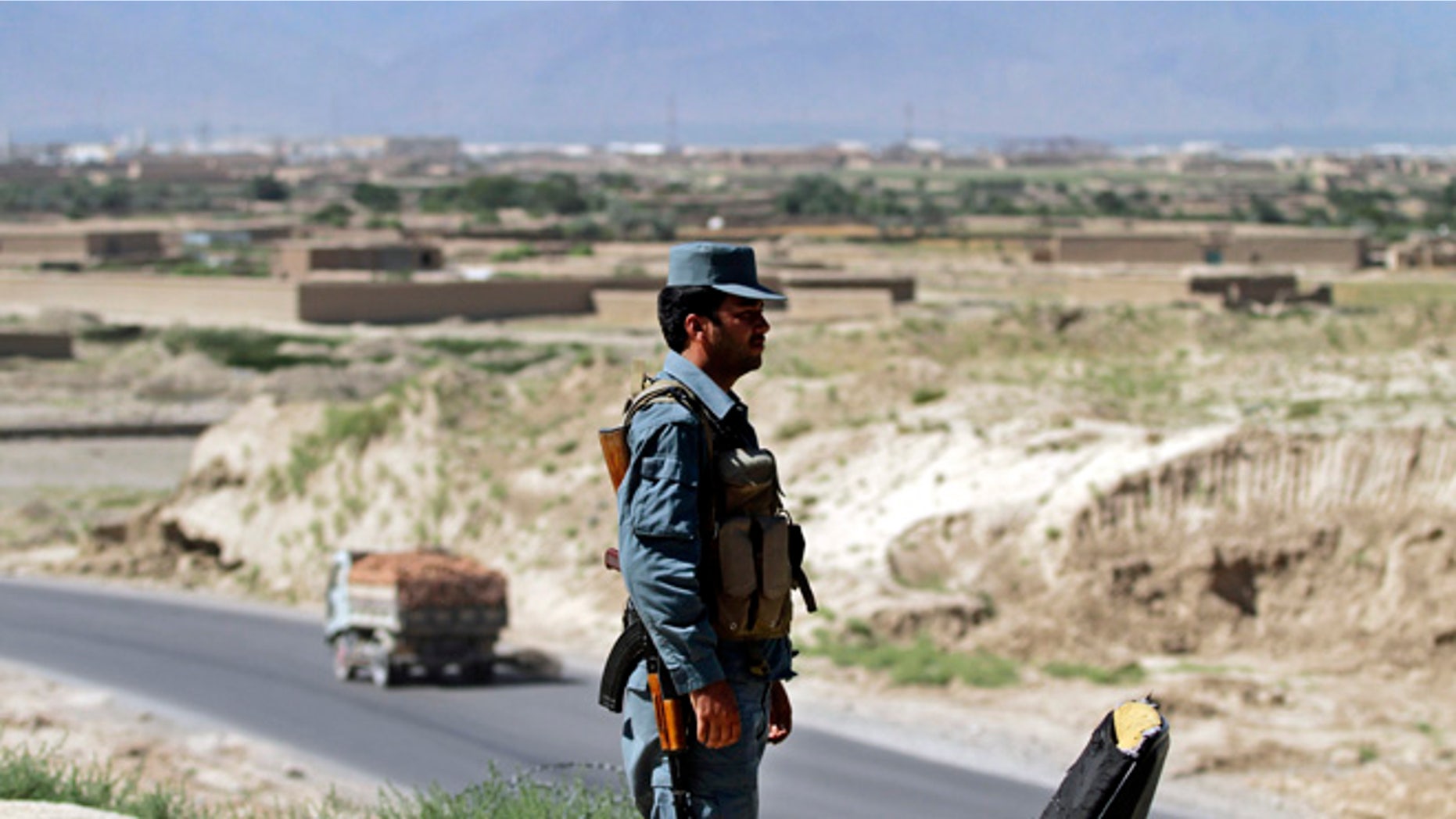 Hours after announcing the opening of an office in Qatar for peace talks with U.S. and Afghan representatives, the Taliban claimed responsibility for a rocket attack on the Bagram Air Base that killed four American soldiers.
Taliban spokesman Zabiullah Mujahid said insurgents fired two rockets into the base outside the Afghan capital, Kabul, late Tuesday. American officials confirmed the base had come under attack by indirect fire, a term used for mortar shells or rockets, and that four U.S. troops were killed.
The Taliban peace talks announcement followed a milestone handover in Afghanistan earlier Tuesday as Afghan forces formally took the lead from the U.S.-led NATO coalition for security nationwide. It marked a turning point for American and NATO military forces, which will now move entirely into a supporting role.
The handover paves the way for the departure of the majority of coalition forces -- currently numbering about 100,000 troops from 48 countries, including 66,000 Americans -- within 18 months.
The NATO-led force is to be cut in half by the end of the year, and by the end of 2014 all combat troops are to leave and be replaced -- contingent on Afghan governmental approval -- by a smaller force that would be on hand for training and advising.
The U.S. has not yet said how many troops will remain in Afghanistan, but it is thought that it would be a force made up of about 9,000 Americans and 6,000 allies.
The Associated Press contributed to this report.