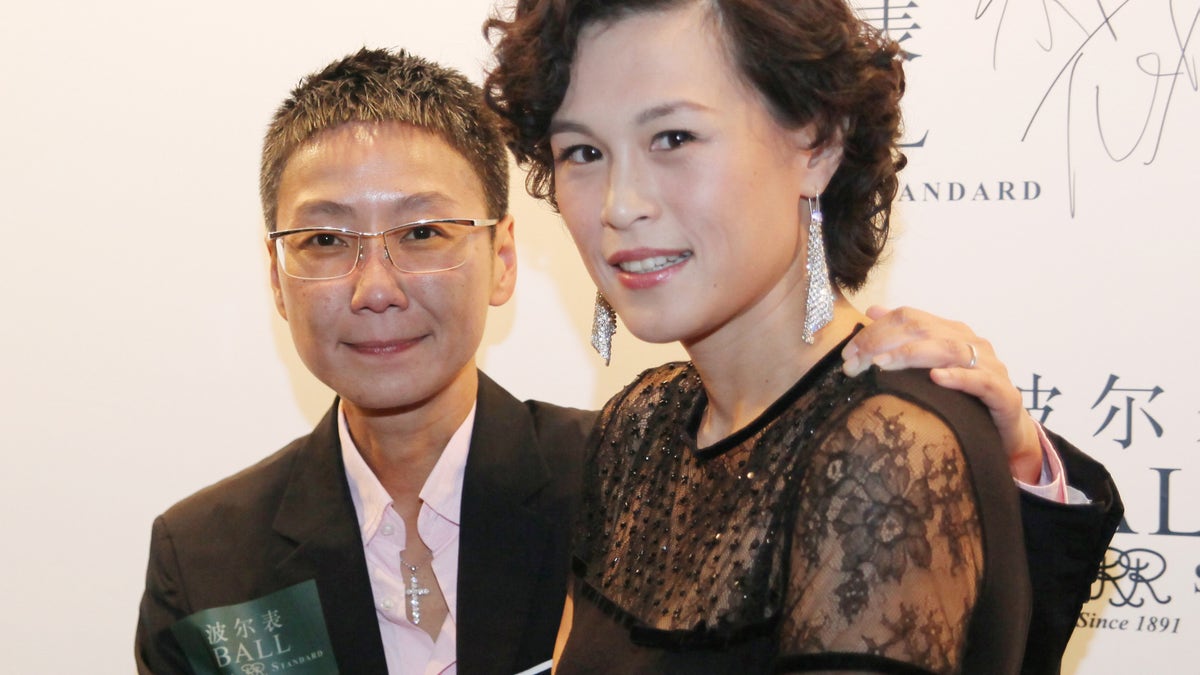 HONG KONG – The daughter of a flamboyant Hong Kong tycoon who has offered $65 million to any man who can woo her away from her lesbian partner said she's not upset with her father. Still, it's unlikely she will be accepting any of the marriage proposals flooding in.
Cecil Chao made world headlines this week when he offered the 500 million Hong Kong dollar marriage bounty after learning that his daughter, Gigi Chao, had eloped with her partner to France.
"I'm actually on very, very loving terms with my father. We speak on a daily basis. He just has a very interesting way of expressing his fatherly love," the 33-year-old told The Associated Press.
She said her father offered the reward because he was upset after learning she had "a church blessing in Paris" with her girlfriend of the past several years.
"What this whole episode really highlights is that perhaps still, the Chinese -- or in fact the Hong Kong mentality -- can perhaps tolerate the `don't ask, don't tell' view of sexuality," she said. "But as a social statement, it's still very much a sensitive issue."
Hong Kong decriminalized homosexuality in 1991, but it does not legally recognize same-sex marriage.
Cecil Chao is the chairman of Hong Kong property developer Cheuk Nang Holdings and has a reputation for being a playboy. He once claimed to have had 10,000 girlfriends but has never married. He's also known for his love of Rolls-Royces and for being a qualified helicopter pilot, a skill he shares with Gigi Chao, one of his three children by three different women.
Cecil Chao said Friday in a separate interview with the AP that reports that his daughter had married were just rumors. He added that he has received hundreds of offers from suitors since he made the offer and his daughter has probably had thousands.
"I was very surprised about the reaction from around the world," said the 76-year-old tycoon, sporting gold mirrored sunglasses and a sport jacket over an unbuttoned polo shirt. "Thousands of people writing to say they want to be my in-laws."
He said he's offering the money because he wants to make sure his daughter has a comfortable life in Hong Kong, which he believes will require a house worth $19 million. The rest of the money can be used for investments, he said.
"Living a comfortable life in Hong Kong, not super-luxury, takes HK$500 million," he said.
When asked whether she would accept an eligible suitor, Gigi Chao laughed off the question, saying, "We'll just worry about that when the time comes."