Home At Last? Census Bureau App Can Match You With Right City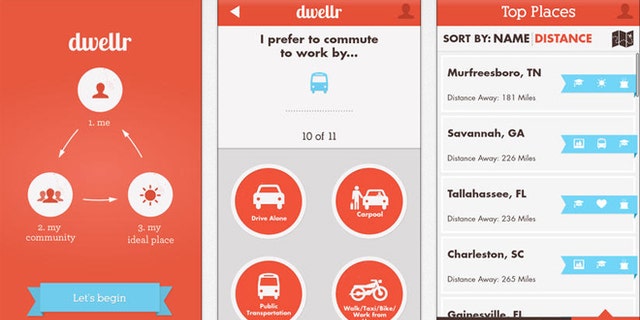 Moving to a new city can be just as hard as trying to read census data.
But now the U.S. Census Bureau has released an app dedicated to making both easier.
The app is called Dwellr, and it is designed to help users choose the city that best fits their tastes and lifestyle. The free app matches your preferences (based on your answers to 11 questions) and sifts through Census data to create a list of the 25 places that best fit your needs.
Users choose what region of the country they prefer, their relationship status, their dream job, and preferences for the age group they'd like to live by (i.e., college graduates, older adults 65+). Do you like the city or the countryside? Beach or mountains? Cold weather or warm weather? Do you prefer to drive or walk?
The app makes its recommendations and then users can get all the socioeconomic information about the communities like, their median housing value, and so on.
This isn't the first app developed by the Census Bureau, last year, it released 'America's Economy,' an app that provides real-time updates for 19 key economic indicators such as employment, manufacturing, international trade and retail sales.
Follow us on twitter.com/foxnewslatino
Like us at facebook.com/foxnewslatino