High-Ranking Sinaloa Cartel Member Killed In Gunbattle With Mexican Forces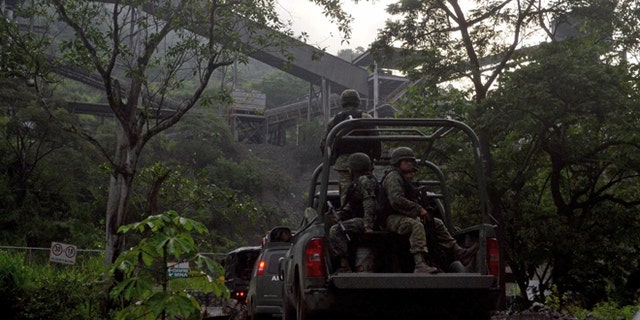 Mexico City (AP) – Mexican authorities confirmed on Thursday that a top Sinaloa drug cartel lieutenant was killed in a four-hour gunbattle in the Gulf of California resort of Puerto Penasco.
A federal official said Gonzalo Inzunza Inzunza was killed and his body taken away by the shootout survivors. Another five bodies were left at the scene, where marines and federal police on Wednesday shot it out with gunmen near a luxury hotel.
The official, who spoke on condition of anonymity because he was not authorized to speak on the record, said Inzunza was the target of the federal operation that led to the violent confrontation. He said authorities are studying blood stains and other evidence recovered.
Federal police chief Manuel Mondragon said Thursday night that Inzunza's men took his body with them. Mexico's Interior Secretary Miguel Angel Osorio Chong earlier said he had received reports that the body had been stolen but would not confirm he was dead.
The Mexican government had offered a $230,000 reward for the capture of a longtime high-ranking member of the Sinaloa cartel. Inzunza, also known as "Macho Prieto," has also been labeled a kingpin in a list by the U.S. government, making it illegal for U.S. citizens to do business with him and freezing his assets.
Inzunza is considered the cartel's trafficker in charge of the states of Sonora and Baja California.
The resort of Puerto Penasco, where the shootout took place, is across the border from Arizona and is popular with U.S. tourists. Gunbattles like Wednesday's are rare at Mexican beach resorts, especially so close to tourist strip.
Follow us on twitter.com/foxnewslatino
Like us at facebook.com/foxnewslatino