Henchman of Mexican drug lord 'Chapo' Guzmán sentenced to 22 years by U.S. judge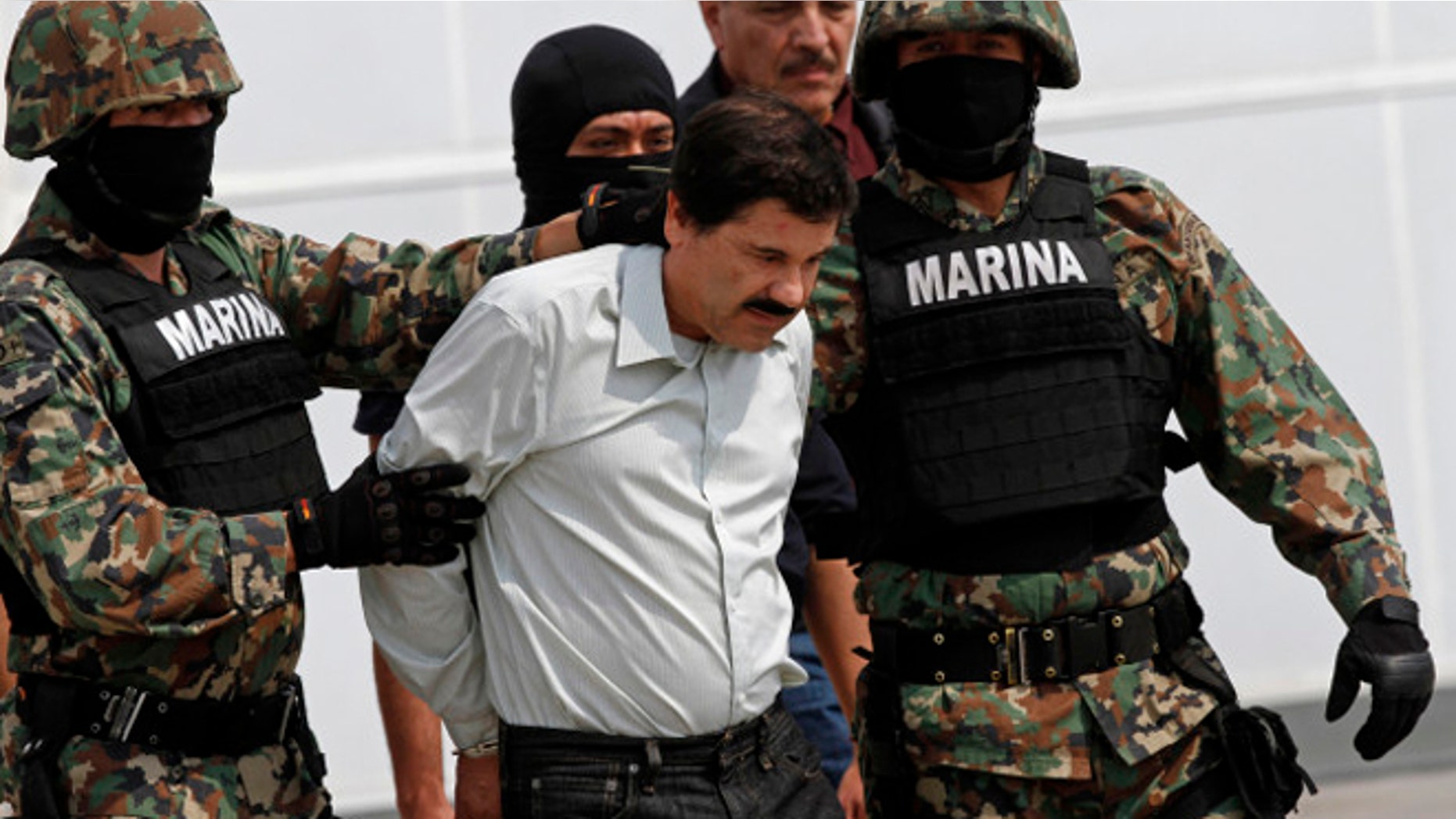 CHICAGO (AP) – A U.S. judge sentenced a reputed lieutenant of captured Mexican drug lord Joaquín "El Chapo" Guzmán to 22 years in prison on Monday for his role in a $1 billion conspiracy to traffic narcotics to Chicago and other cities.
In sentencing Alfredo Vásquez-Hernández, Chief U.S. District Judge in Chicago Ruben Castillo said he wanted to send a stern message to Vásquez-Hernández and other Mexican traffickers. Vásquez-Hernández, 58, is one of 11 alleged traffickers indicted in Chicago, including Guzmán himself. Vásquez-Hernández was the first to be sentenced.
"I tell you on behalf of all citizens of Chicago ... we are tired of this drug trafficking," Castillo told Vásquez-Hernández, who minutes earlier apologized to the court and U.S. government and asked Castillo to take pity on him.
The case is regarded as one of the U.S. government's most important against Mexican cartels. Guzmán remains jailed in Mexico and Mexican authorities haven't said if they might extradite him to Chicago.
The spotlight during and in the lead-up to Vásquez-Hernández's sentencing was on the credibility of two Sinaloa cartel associates-turned-government witnesses, Pedro and Margarito Flores.
Secret recordings and other evidence provided by the twin brothers in 2008 led to the Chicago indictments of Vásquez-Hernández and 10 others, including Guzmán and the Flores twins themselves.
Vásquez-Hernández, of Mexico, was the first up for sentencing. He pleaded guilty to possessing drugs with intent to distribute.
Vásquez-Hernández was a close friend of Guzmán, using his logistical skills to ship tons of heroin and cocaine by train from Mexico to Chicago concealed in bogus furniture cargo, according to the Flores brothers.
But defense lawyers accused the brothers of exaggerating Vásquez-Hernández's rank in the cartel to curry favor with U.S. prosecutors and ensure the lowest possible prison terms for themselves.
The twin brothers sought to hoodwink federal agents even after they agreed to cooperate, they allege.
Lawyers for Vásquez-Hernández also cited court documents indicating the brothers — while behind bars working with the feds — had someone hide up to $2.5 million in cash. From jail, they also allegedly bought a $100,000 Bentley as a gift for Pedro Flores' wife.
Prosecutors say the Flores brothers cut deals with Guzmán, Vásquez-Hernández and others in the Sinaloa cartel to distribute drugs in the United States with Chicago as the operational hub.
The brothers claimed they sold up to two tons of cocaine a month in Chicago alone by 2007. They also supplied eight other cities, including New York, Los Angeles and Washington, D.C.
In statements unsealed recently, the Flores twins said they know assassins would try to kill them and their families if the cartel ever discovered where they are being held in protective custody.
Like us on Facebook