Head of Brazilian anti-corruption agency resigns; complains budget cuts have made work harder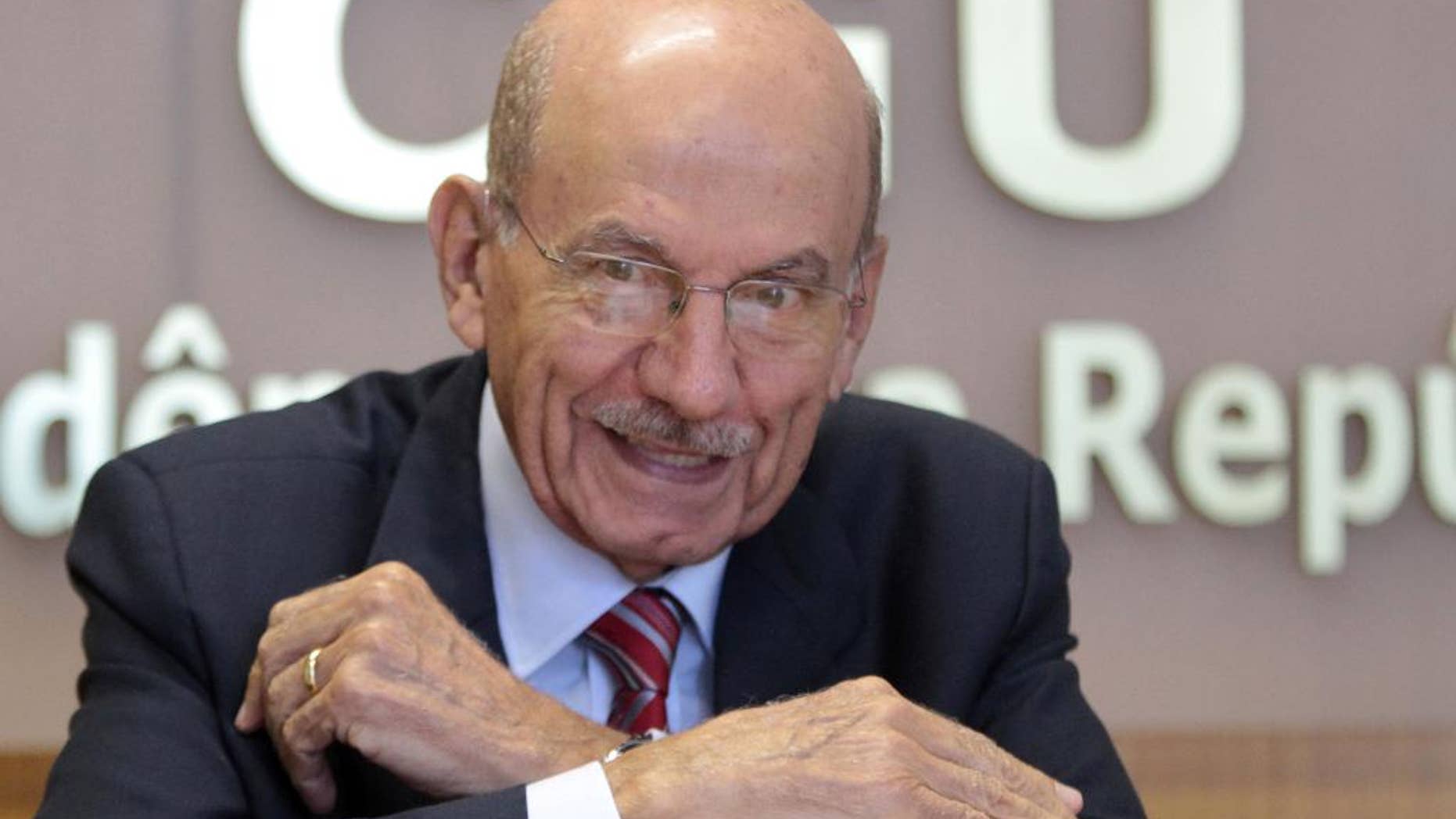 RIO DE JANEIRO – The head of the Brazilian federal government's anti-corruption agency announced his resignation on Monday, amid an ongoing corruption scandal at Brazil's largest company, state-run oil giant Petrobras.
Jorge Hage made the surprise announcement at an event in Brasilia, telling reporters that after 12 years at the comptroller general's office, it was time for him to move on. However, he also complained about budget cuts he suggested has made it harder for the agency to fulfill its mission.
"Historically, the comptroller already had a small budget. We represent a tiny part of the federal budget, especially compared with what we avoid in terms of waste and misappropriations," Hage was cited as saying by G1, the internet portal of the Globo television network. "So what I maintain is that what is needed, at a future stage, in the future, is to raise the level of investment in the mechanisms of control and to enlarge those mechanisms."
Hage's announcement came amid the unfolding Petrobras scandal, which has rocked Brazil for months with near-daily revelations about a kickback scheme of allegedly massive proportions. Authorities allege top Petrobras officials were behind the plan that saw huge sums siphoned off contracts, with some of the money funneled back to the governing Workers Party and other top parties for political campaigns.
In his remarks to journalists, Hage said that in the wake of a nearly $3 million cut to the comptroller's office's 2014 budget, the agency was forced to shift personnel around, moving them to the energy and petroleum sector to respond to the Petrobras scandal.
Appointed under former President Luiz Inacio Lula da Silva of the Workers' Party to head the comptroller's office in 2006, Hage stayed on under Silva's successor and protege, Brazil's current President Dilma Rousseff, also of the Workers' Party. Hage said he presented Rousseff with his resignation letter in early November, shortly after she narrowly won a second term in office.