Half-built twin towers in Jordan's capital to be completed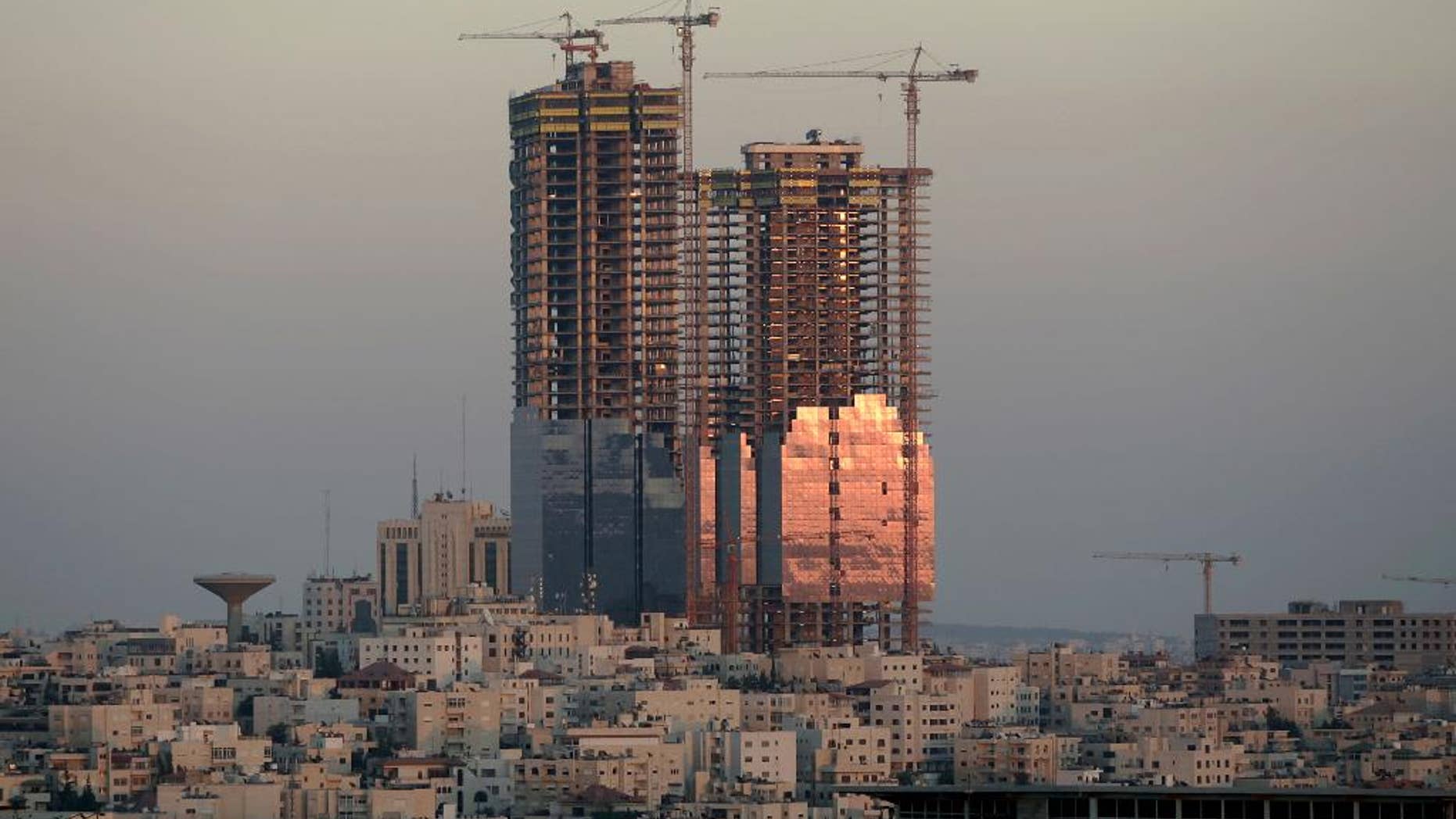 AMMAN, Jordan – Half-built twin towers have blighted the Amman skyline for years, a symbol of mega-construction schemes gone awry and a potential turn-off for investors.
Now city officials say work on the Jordan Gate Towers will resume in two months, following a deal between the Gulf-based Al Bayan Holding Company, and a Jordanian firm, Al Hamad Contracting.
Murad Awamleh, a senior official in the Amman municipality, said Monday that the partners agreed to complete the project within two years for $120 million.
Construction began in 2005, but the $400 million project was halted four years later, amid disputes between the companies involved.
Awamleh says the delay harmed Jordan's image as an investor-friendly destination.
The towers stand on a high point in Amman. They will house offices, a five-star hotel and shops.