Guatemalan judge freezes bank accounts of ex-vice president who quit amid corruption scandal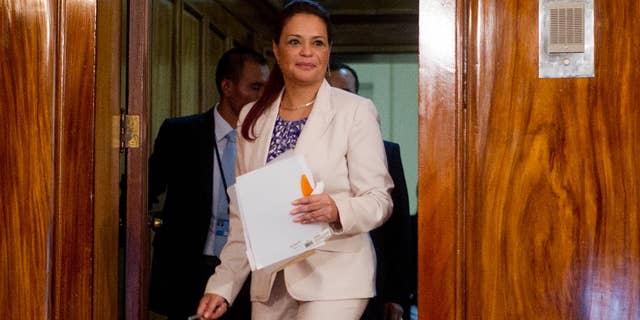 GUATEMALA CITY – A Guatemalan judge on Friday froze bank accounts linked to former Vice President Roxana Baldetti, who resigned this month after a corruption scandal reached into her office.
Judge Marco Villeda's order covers seven accounts containing some $850,000. Villeda said he also froze accounts totaling $1.7 million registered to suspects jailed in the investigation.
Baldetti has not been charged in the alleged scheme in which officials are said to have accepted bribes to lower customs duties. Her former private secretary has been named as the purported mastermind.
Authorities earlier raided 14 properties linked to Baldetti, seizing computers and documents. She has denied any wrongdoing.