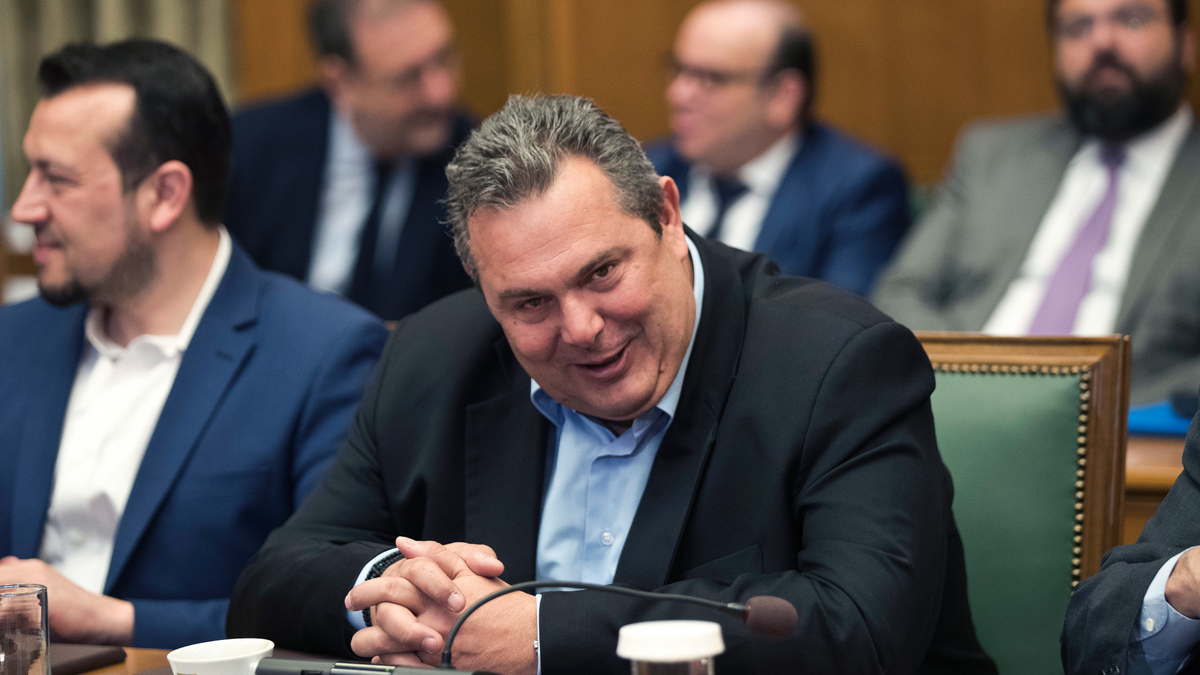 ATHENS, Greece – The head of the Greek government's junior coalition partner said Tuesday he will not allow a deal the country recently made with neighboring Macedonia over the latter's name to be ratified until it has voter approval, either through general elections or a referendum.
The statements by Defense Minister Panos Kammenos, who is the head of the right-wing Independent Greeks party, indicate he is prepared to bring down the coalition government over the deal that renames Greece's northern neighbor North Macedonia.
"The deal for me is bad. I do not accept this deal, and I will try to block it," Kammenos said.
Greece has long objected to use of the term "Macedonia," saying it implies claims on the Greek province of the same name. The deal reached last month has met with strong objections in both countries, with opponents saying it concedes too much to the other side. Several demonstrations in Greece over the issue have turned violent.
Greece's parliament is to vote on the deal only after Macedonia has completed all steps required on its part, which includes constitutional changes. Macedonia's parliament recently ratified the deal, but the country's conservative president has refused to sign off on it. His move will delay, but probably not derail, the agreement, which is supposed to pave the way for Macedonia to join NATO. The issue is expected to be discussed during the NATO summit next week.
But on the Greek side, Kammenos vowed to prevent the deal's ratification in parliament without seeking explicit consent from the Greek public.
"I want to clearly state — and I take the responsibility as president of the Independent Greeks which is a party in the government — that this agreement will not come for ratification without the opinion of the Greek people," Kammenos said, adding that this would occur "either with elections or with a referendum."
He noted the only option for that to be avoided is if Prime Minister Alexis Tsipras requires the agreement to pass with an enhanced majority of two-thirds of parliament, instead of the simple majority of 151 of the legislature's 300 seats, and the main opposition parties vote in favor — something they have indicated they will not do.
The coalition government currently holds 152 seats, down from 154 after Kammenos' party lost two deputies over the Macedonia issue. Tsipras' own left-wing Syriza party holds 145 seats, so without the Independent Greeks it will be dependent on opposition parties to ratify the deal.
Kammenos said Greece's northern neighbor "has no future in NATO if this deal is not ratified. And as far as Greece is concerned, I will see to it that this deal is not ratified — and I make a commitment for this — without the approval of the Greek people."