Greece Blocks Gaza Flotilla Boat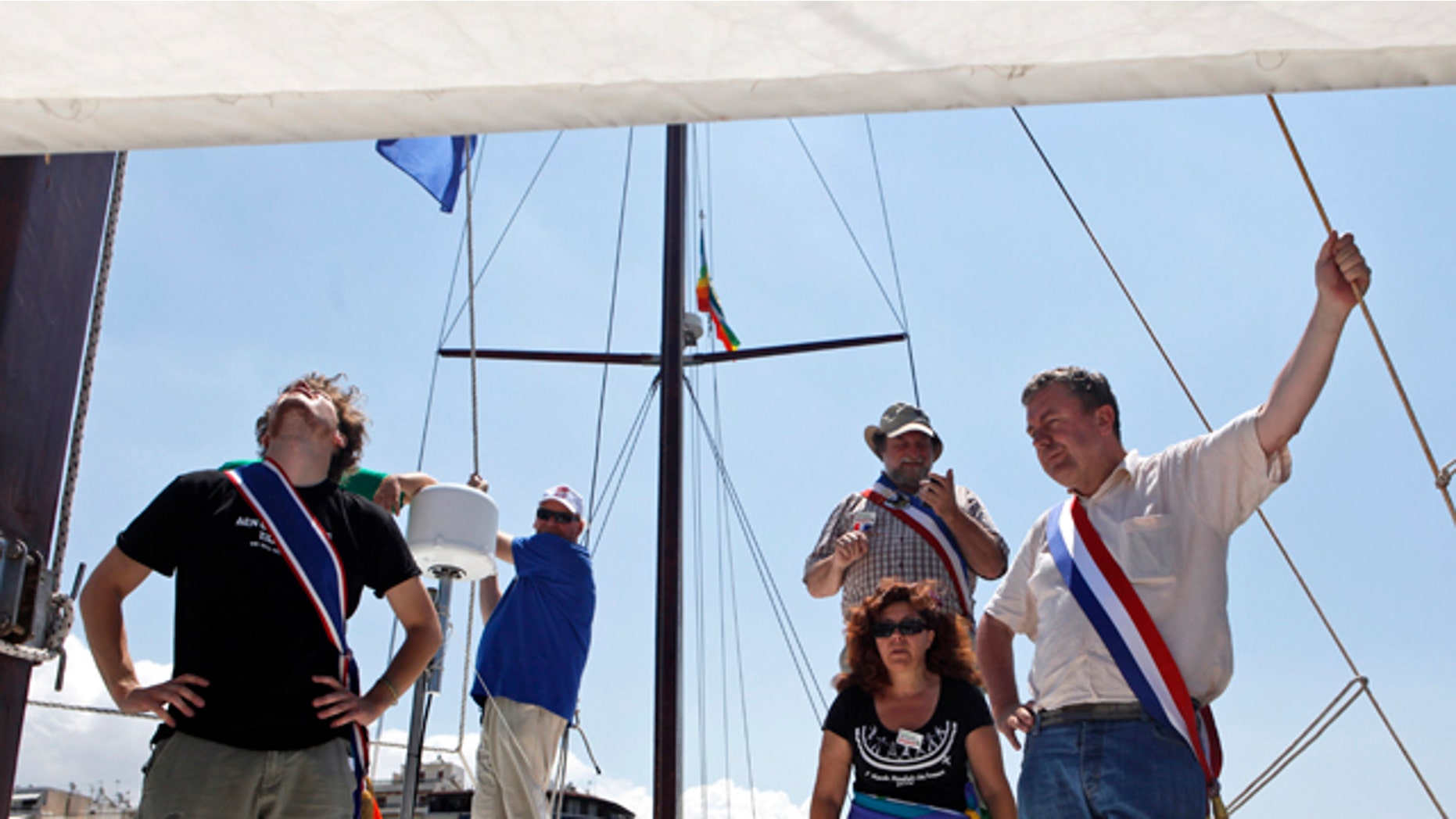 ATHENS, Greece – Greek security forces stopped a boat that tried to leave the southern island of Crete Monday seeking to breach Israel's Gaza Strip sea blockade, activists and authorities said.
The coast guard blocked the boat shortly after it set sail without permission from the port of Agios Nikolaos in northeastern Crete, and an operation was under way to return it to port, the Greek Merchant Marine Ministry said.
Greece has banned all boats participating in the Gaza flotilla from leaving port, citing security concerns after a similar flotilla last year was raided by Israeli forces, leaving nine activists on a Turkish boat dead. The Greek foreign ministry has offered to deliver the humanitarian aid the activists want to take to Gaza itself.
Israel says it imposed the blockade in 2007 to stop weapons reaching Hamas, the Islamic militant group that rules Gaza. Israel eased its land blockade after an international uproar over last year's raid on the Turkish boat.
The vessel that attempted to leave Monday, dubbed the Tahrir after the Cairo square that became a center of protest against the Egyptian government this year, was carrying dozens of Canadians, activist Dror Feiler said.
On Friday, Greek authorities stopped the Audacity of Hope, a vessel carrying American activists, after it attempted to set sail without permission from near the port of Piraeus outside the Greek capital. The boat's American captain was arrested and is to appear in court Tuesday.
Greece's foreign ministry said Monday it would contact flotilla organizers about its offer to deliver the activists' aid.
"The hope is that we will be able to go forward. For that reason we will come into contact with all the boats to explain to them how we can arrange to transport the aid from Greece," said foreign ministry spokesman Grigoris Delavekouras.
"Greece is taking a responsible stance and dealing with a particular situation. And this situation says that there is an immediate danger to human life by participating in this attempt," Delavekouras said. "This is something that arises from experience. I think we all remember the tragic events we had last year. The region doesn't need this at the moment."
Israel has pledged to thwart any attempt to reach Gaza by sea; it says aid deliveries can occur through its own established channels.