Governor of economically vital Chinese province of Fujian under investigation for corruption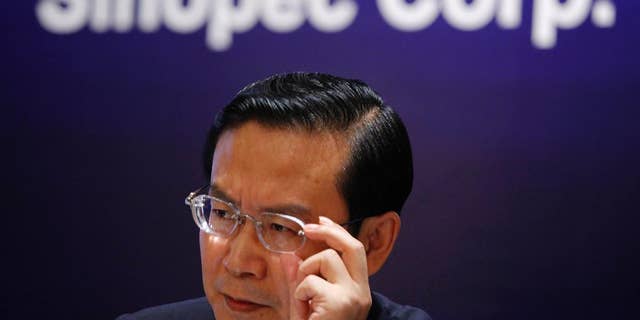 BEIJING – The governor of China's economically vital eastern province of Fujian has been placed under investigation amid President Xi Jinping's ongoing attack on corruption at all levels of government.
Su Shulin is suspected of "serious violations of discipline," according to a one-sentence statement issued late Wednesday by the ruling Communist Party's corruption watchdog body, the Central Commission for Discipline Inspection.
No details were given, although the term usually applies to accusations of corruption and abuse of power.
Su took over as Fujian governor in 2011 after a lengthy career in the oil industry, which has been a major target of anti-corruption investigators.
Starting as a geologist in the northeastern Daqing oil patch, Su rose to general manager of China's largest oil refiner, Sinopec, before moving into the provincial government offices. He is among the highest-ranking serving officials to be caught up in the anti-corruption dragnet launched soon after Xi's assumption of China's presidency in March 2013.
China's state-dominated energy sector has come under special scrutiny under Xi's crackdown, partly because of its role as a power-base for political rivals.
A former state security chief and member of the ruling party's inner circle, Zhou Yongkang, who held key positions in the state oil sector, was sentenced to life in prison in June for corruption and other crimes.
Another former Sinopec general manager, Wang Tianpu, has also been placed under investigation for corruption, a step that almost always leads to criminal charges, prosecution and a lengthy prison sentence.