German trains crash, dozens injured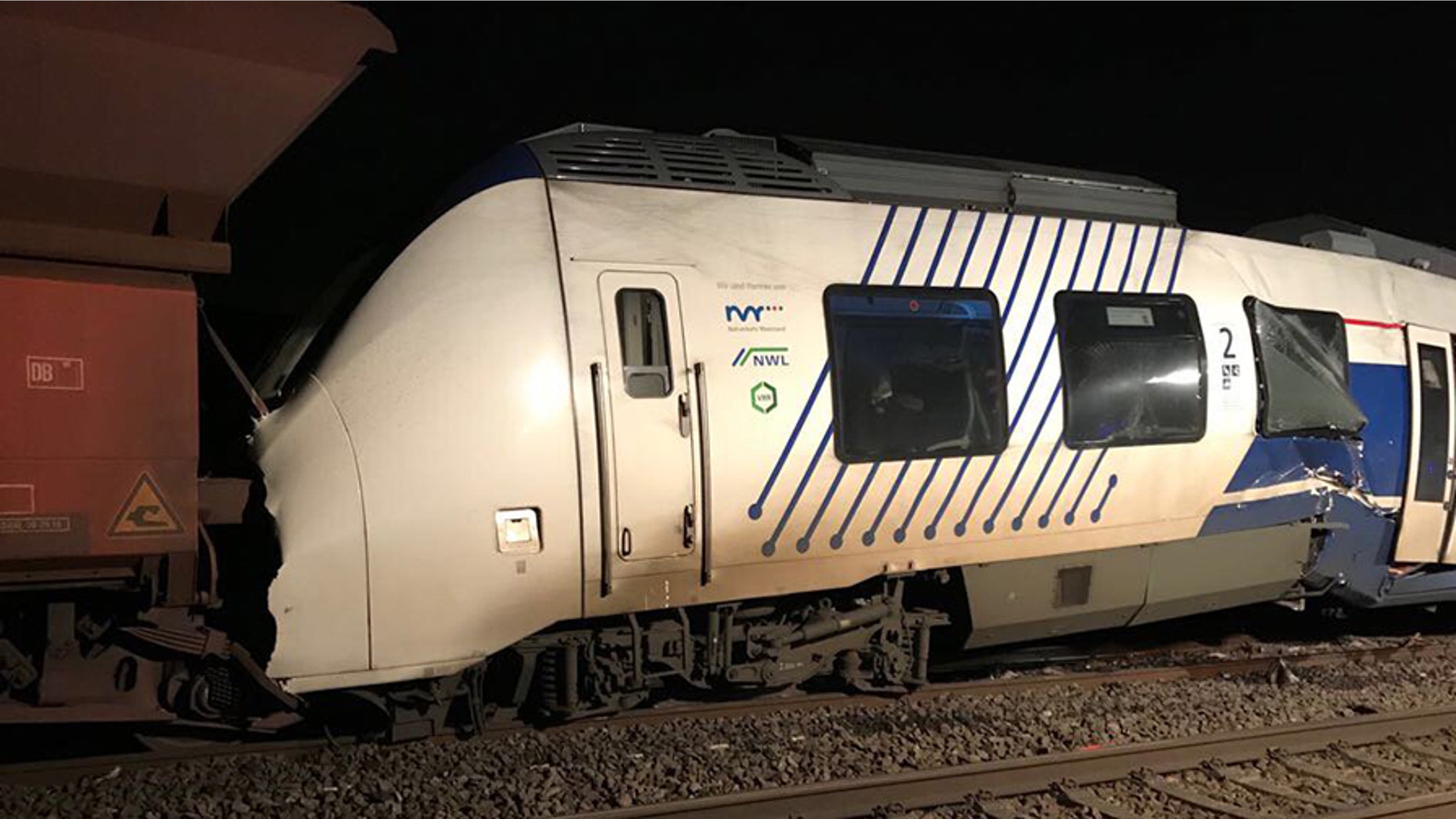 Dozens of people were injured in Germany after a passenger train crashed into a freight train in Duesseldorf, police said Tuesday.
The crash reportedly happened near the train station in Meerbusch, about 5 miles northwest of Duesseldorf.
The Meerbusch fire department tweeted that 155 people were on the regional commuter train. Three people suffered serious injuries, another three had slightly less serious injuries and another 41 people were mildly injured.
None of the injuries were considered life-threatening.
Emergency crews were on the scene and were helping unload people from the passenger train.
Torn-off contact wire from the overhead contact line made it difficult for emergency services to step in to aid those inside the train, according to Feuerwehr Meerbusch.
A photo tweeted by the fire department showed the passenger train partially derailed but still upright.
The cause of the crash is under investigation.
The Associated Press contributed to this report.