German town votes to keep controversial bell devoted to Hitler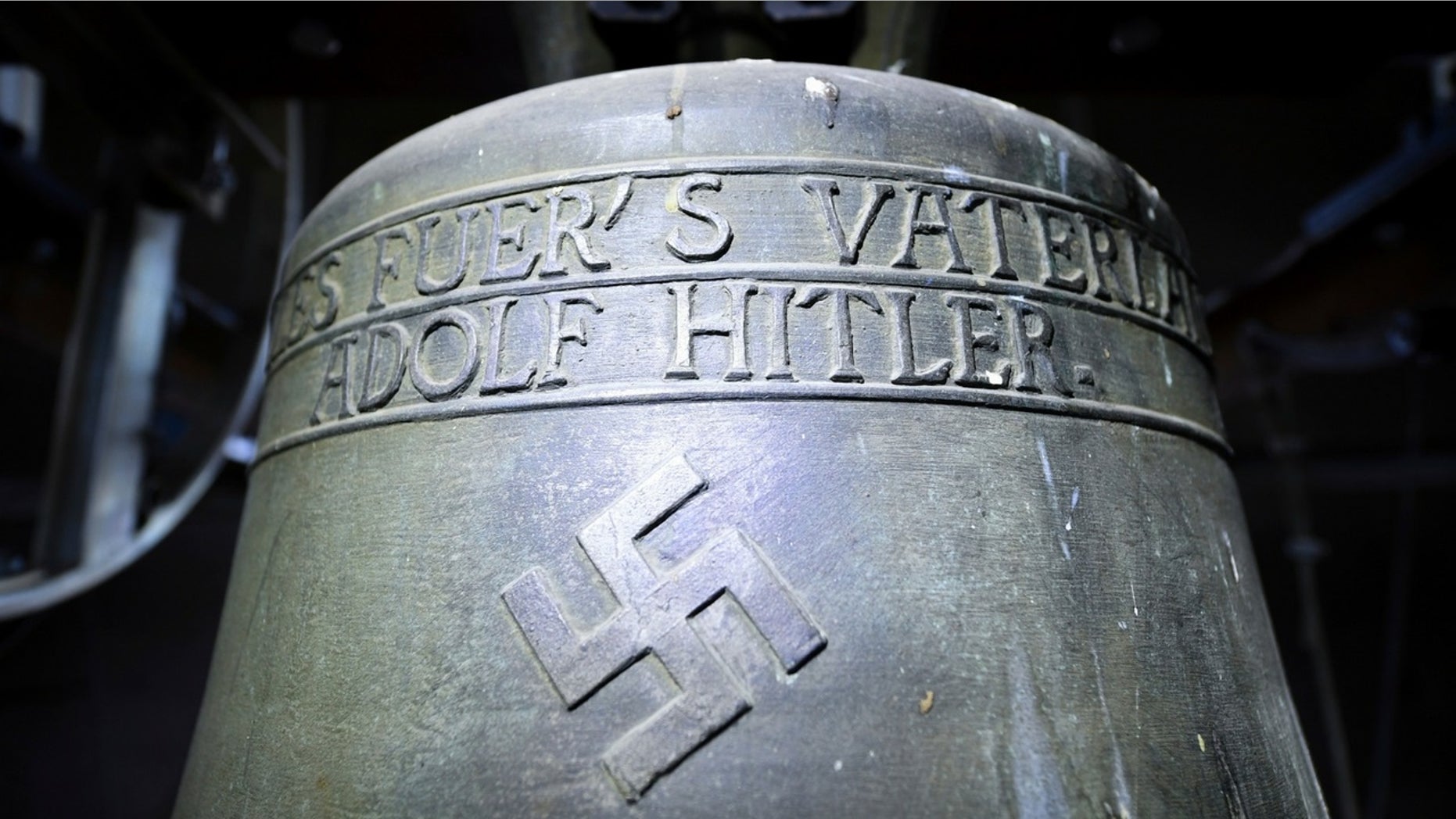 A small town in southwestern Germany has voted to keep a controversial church bell dedicated to former Nazi leader, Adolf Hitler.
The bell, which is inscribed with a Nazi swastika and words that state "Everything for the Fatherland – Adolf Hitler," serves as a memorial in a Protestant church in Herxheim am Berg.
According to the DPA news agency, the council in the small town voted 10-3 on Monday to preserve the bell, which were widespread during the Nazi era but mostly removed after the war.
GERMANY SHIVERS AS ICY BLAST DRIVES DOWN MERCURY 
State church authorities had offered to fund replacing the bell, which has been a fixture in the church since 1934.
However, a study concluded removing it would be akin to "fleeing from an appropriate culture of remembrance" and recommended either leaving it in place with an explanatory plaque or putting it in a museum.
TOP GERMAN DIPLOMAT: 'WE NO LONGER RECOGNIZE OUR AMERICA'
The argument over the bell's placement has stirred a debate on how the country should handle Nazi monuments and symbols in modern times, the BBC reported.
Some village residents were concerned that the reputation of the church could be harmed if the bell is kept.
Other community members applauded Monday after the council ruled to keep the bell, the DPA news agency reported.
The Associated Press contributed to this report.