George Galloway, critic of Israel and Iraq war, ousted in UK election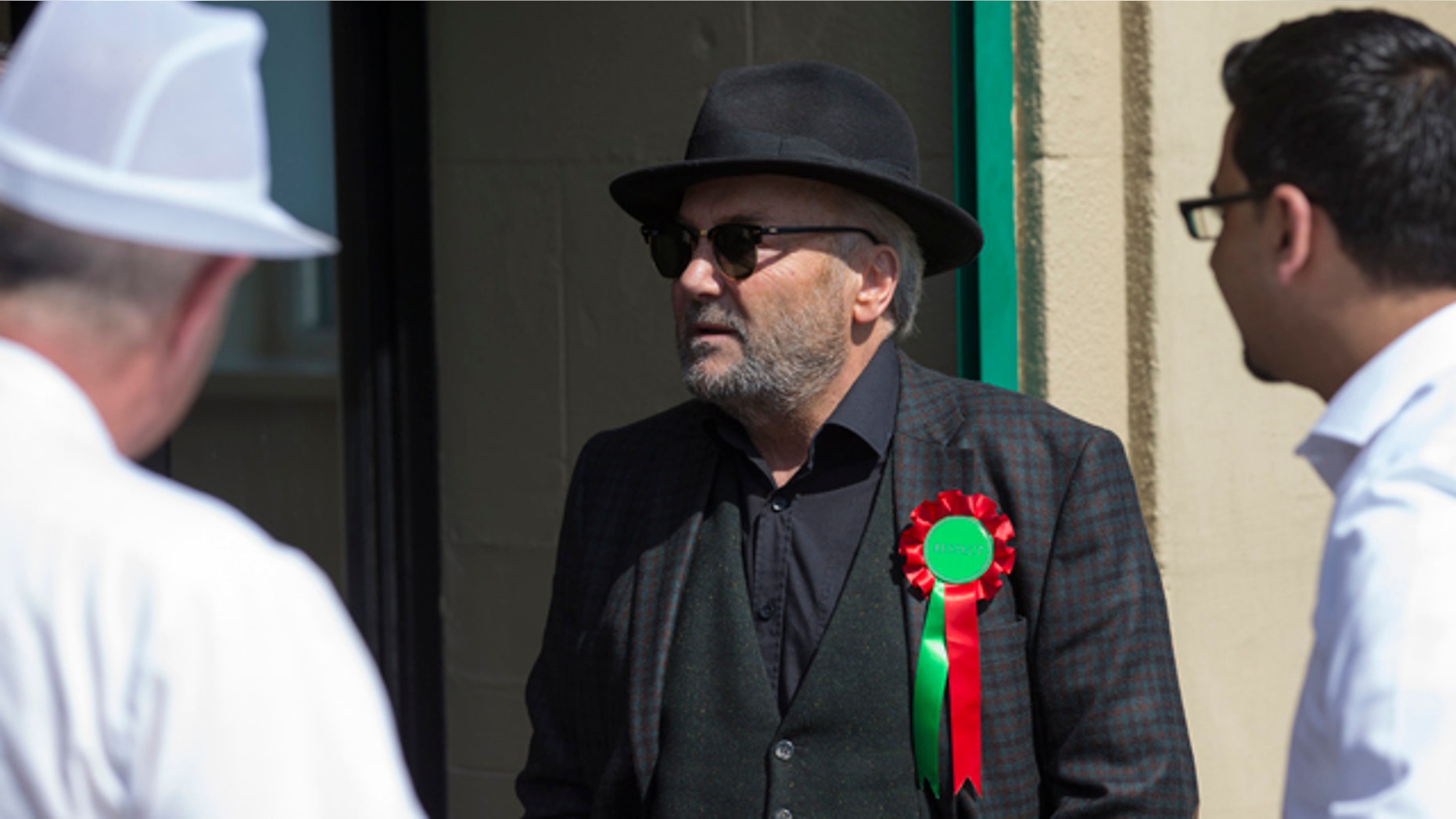 George Galloway, the socialist firebrand best known in America for his condemnations of Israel and the Iraq War, was soundly defeated for re-election to Parliament in Thursday's British general election.
Galloway, a former Labour member who won the seat for Bradford West in the northwest of England in a 2012 special election, was beaten by Labour's Naz Shah, a political newcomer who overcome childhood poverty, a teenage forced marriage and the imprisonment of her mother for killing an abusive partner.
Shah had urged voters to reject Galloway because "we do not need a one-man Messiah to tell us how to come and fix up Bradford."
The campaign in Bradford West had been one of the nastiest of a bad-tempered election. At one point, Galloway accused Shah of exaggerating her personal story. From Pakistan, he obtained a copy of her marriage certificate that he says shows Shah was 16, not 15, when she married. He called her account a "slander" on the Pakistani community.
Shah says she had two wedding certificates — one at 15 and one drawn up when she was 16, old enough for the union to be recognized in Britain. Others say her age hardly matters: A forced marriage is a forced marriage.
Labour has accused Galloway of breaking election law with his personal attacks, and police are investigating alleged smears of Shah on a website — though not one run by Galloway or his party.
Galloway denied resorting to dirty tricks.
"If you make your life story your election platform," he told the Associated Press in April, "you have to make sure you get your life story right."
Shah, in turn, called Galloway an "absentee MP" — echoing critics who call him a showman, too busy with his media career to spend much time in his constituency or in Parliament. He has regular TV shows on Russia Today and Iran-backed Press TV, and for years hosted a national talk-radio program.
Millions in Britain also know him for his 2006 appearance on "Celebrity Big Brother," in which he performed interpretive dance and lapped imaginary milk while pretending to be a cat.
Galloway dismissed claims of absenteeism as "Labour propaganda."
"That's coming from the people who told you that Iraq had weapons of mass destruction," he said.
Galloway's links to the late Iraqi dictator Saddam Hussein have attracted controversy over two decades. In 2005, he angrily denounced U.S. senators while appearing before a Washington committee that accused his political organization of receiving hundreds of thousands of dollars in U.N. oil-for-food allocations from Saddam. During a visit to Iraq in 1994, Galloway was filmed telling Saddam, "Sir, I salute your courage, your strength, your indefatigability."
Galloway's candidacy was bizarre right up to the very end. On Thursday, he was reported to police for tweeting what he said was the result of an exit poll while voting was still going on. Early publication of exit polls is prohibited in British law, though it was not immediately clear whether that applied to Twitter.
The Associated Press contributed to this report.