Gay French couple in Russia for World Cup allegedly attacked, report says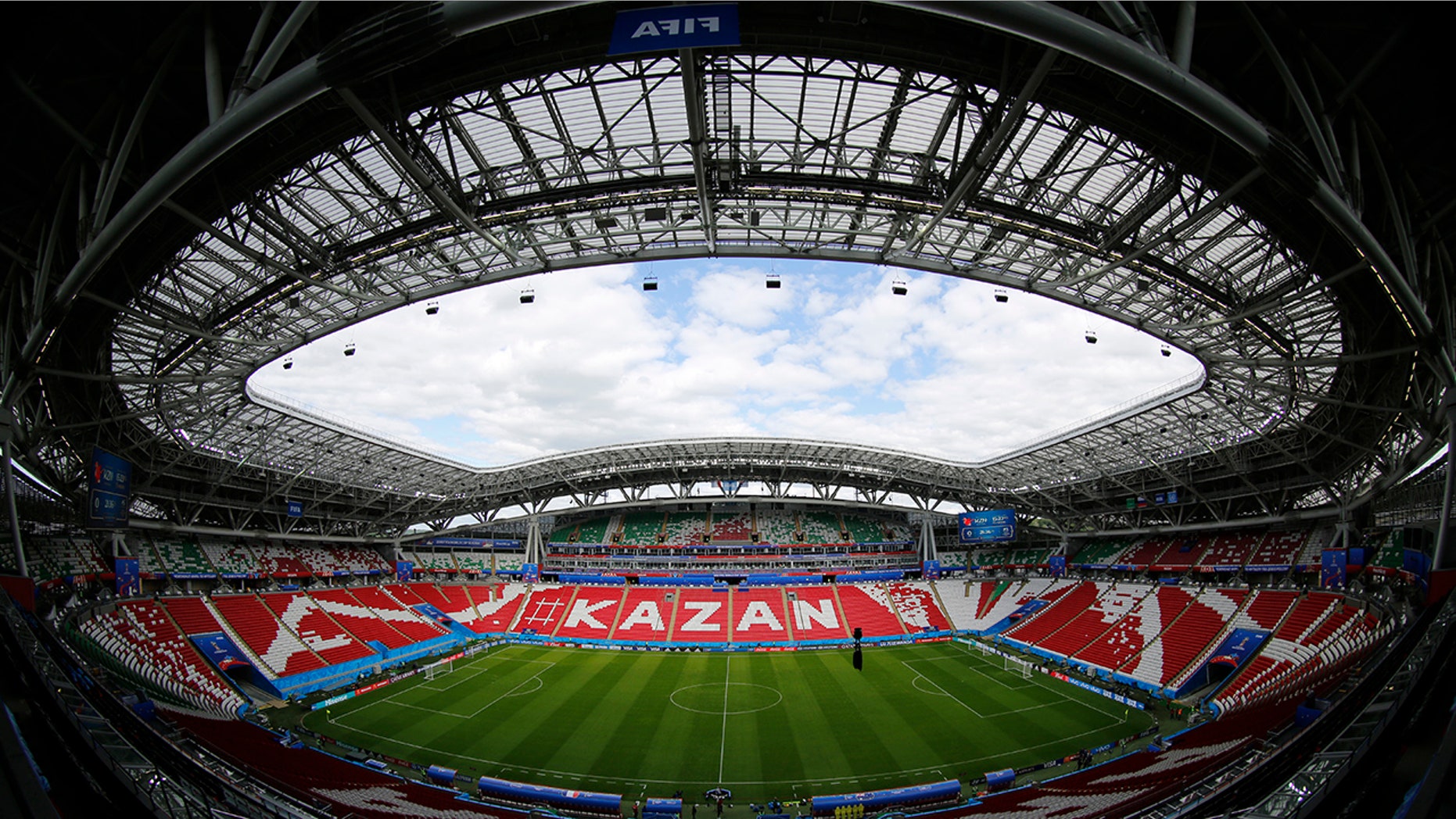 A gay French couple in Russia for the World Cup was reportedly attacked as they exited a taxi on Thursday.
One person, identified only as O. Davrius, suffered a brain contusion, an open craniocerebral injury and an upper jaw fracture, according to Pink News. The pair was reportedly robbed as well.
The couple was in St. Petersburg to cheer on the French national team, which plays on Saturday against Australia, according to Out Sports.
Ismet Gaidarov and Rasul Magomedov were identified as the alleged attackers and were arrested, Pink News reported.
WATCH LIVE 2018 FIFA WORLD CUP MATCHES STREAMING ON FOX SPORTS JUNE 14 TO JULY 15
Pride in Football, an LGBT activist group, also revealed that it had received threats saying that any gay fans who showed up for the World Cup would be stabbed.
Reports of the attack come as Alexander Agapov, the president of the Russian LGBT Sports Federation, held up the rainbow flag during Vladimir Putin's speech at Luzhniki Stadium before Russia's win over Saudi Arabia on Thursday.
VIEW THE FULL 2018 FIFA WORLD CUP SCHEDULE HERE
Agapov said security had no problem with the flag but he did receive abuse from a fan outside the stadium, who said, "I don't want that kind of world."
Russian officials have said the rainbow flag would be allowed at World Cup venues, even though a 2013 law bans so-called "propaganda" of homosexuality to under-18s.
The Associated Press contributed to this report.