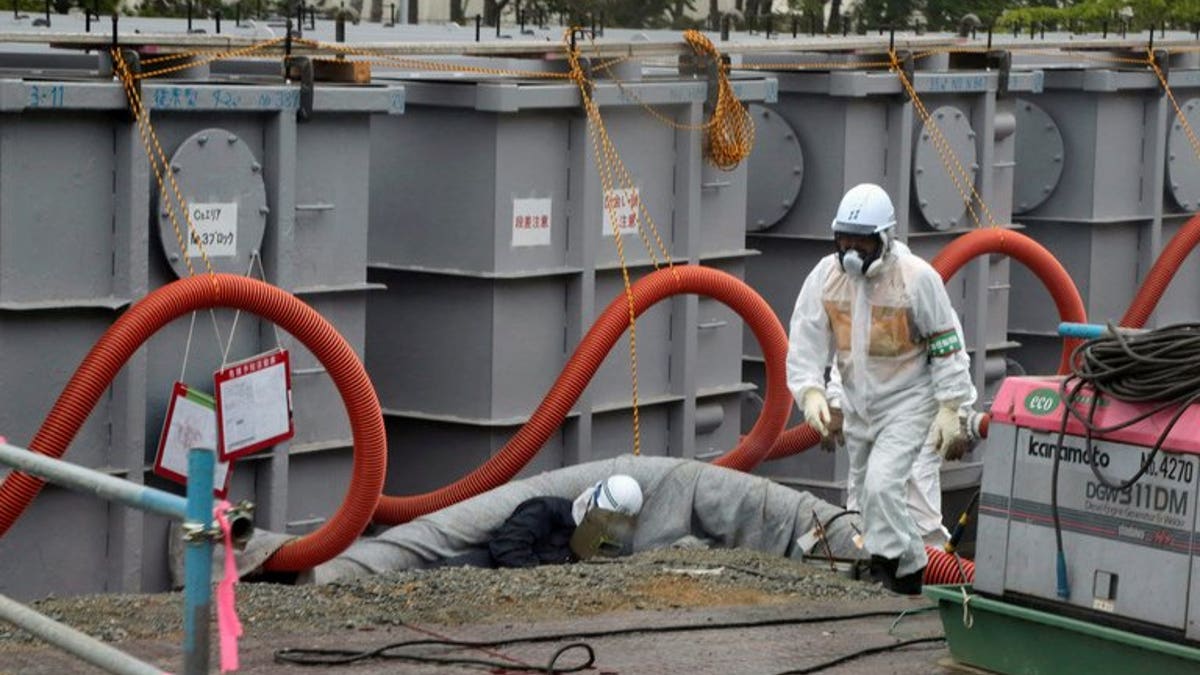 TOKYO (AFP) – Toxic radioactive substances in groundwater at Japan's crippled Fukushima nuclear plant have rocketed over the past three days, its operator said, admitting it did not know where the leak was coming from.
Samples taken on Monday showed levels of possibly cancer-causing caesium-134 were more than 90 times higher than they were on Friday, at 9,000 becquerels per litre, Tokyo Electric Power (TEPCO) revealed.
Levels of caesium-137 stood at 18,000 becquerels per litre, 86 times higher than at the end of last week, the utility said.
"We still don't know why the level of radiation surged, but we are continuing efforts to avert further expansion of contamination," a TEPCO spokesman stated.
Government guidelines permit caesium-134 and -137 at 60 becquerels per litre and 90 becquerels per litre respectively.
Once ingested, the substances accumulate in muscle and bone and are believed to cause cancers.
The new readings came two days after TEPCO said tritium, a radioactive isotope of hydrogen used in glow-in-the-dark watches, was present at levels 10 times the permitted rate.
TEPCO said in late June that it had detected the highly toxic strontium-90, a by-product of nuclear fission that can cause bone cancer if ingested, at levels 30 times the permitted rate.
The substances, which were released by the meltdowns of reactors at the plant in the aftermath of the huge tsunami of March 2011, were not absorbed by soil and have made their way into underground water.
Subsoil water usually flows out to sea, meaning these two substances could normally make their way into the ocean, possibly affecting marine life and ultimately impacting humans who eat sea creatures.
TEPCO said last month that the company believed the groundwater was largely contained by concrete foundations and steel sheets.
But it revealed Tuesday the level of tritium in seawater near the tsunami-battered complex has been on the rise since May.
The spokesman said last Wednesday's sample showed 2,300 becquerels per litre, a record high reading since TEPCO started observation of seawater in June 2011.
Tens of thousands of people were forced from their homes by the threat of radiation after the tsunami and Fukushima disaster in March 2011, with some still unable to return.
Although the radiation leaks from the nuclear accident are not officially recorded as having directly killed anyone, the natural disaster that caused them claimed more than 18,000 lives and was one of Japan's worst ever peacetime tragedies.