French 'Spider-Man' banned from climbing buildings in Britain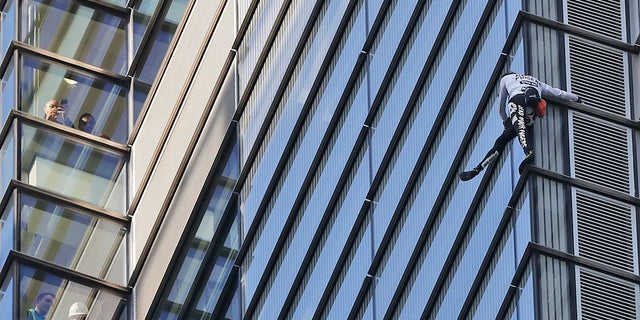 Alain Robert, known as the "French Spider-Man," has been banned from climbing buildings in Britain after his Thursday arrest for illegally scaling one of London's tallest towers without ropes.
Robert, a 56-year-old grandfather, appeared in magistrate court in London on Friday, where he pleaded guilty to causing a public nuisance. He received a 20-week suspended sentence, a $7,000 fine and was barred from climbing all buildings in Britain "until further notice."
"You are demonstrably an accomplished climber but there is always the danger that your actions could be imitated by those less proficient, with potentially fatal consequences," Chairman of the Bench Edward McMullan said.
Prosecutors said Robert appeared to have been sponsored to do the climb, as he was wearing a T-shirt bearing a company logo, Sky News reported.
Robert took an hour to climb the 46-floor, 755-foot tall Heron Tower. He immediately handed waiting police officers his passport, the number for his lawyer and was then arrested.
He decided to scale the building after seeing photos of the skyscraper two days before. He told the network his goal when climbing is to go to the top and to "stay alive."
"When you are climbing, as I'm not using any safety devices, when life is at stake, I guarantee that you are focused," Robert said.
He said the climb seemed "doable."
His lawyer, Adeela Khan, said her client had "no intention or foresight" of the disruption he caused.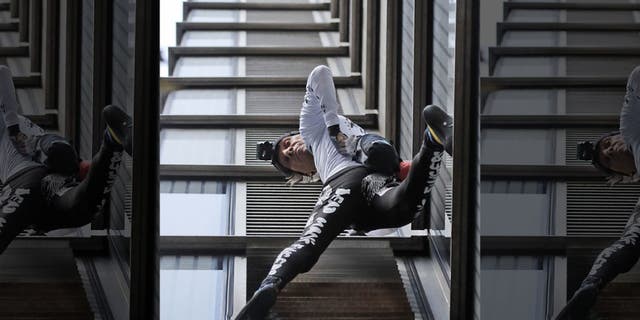 "He has been climbing for 44 years and is an extremely experienced climber, one of the best in the world," she said. "He has won awards for this sort of climbing - he perceived the risk of falling to be either non-existent or very minimal."
Robert has scaled dozens of skyscrapers over the years, including the Petronas Towers in Kuala Lumpur, Malaysia in 1997, though he was apprehended before reaching the top.
He's also climbed the Willis Tower in Chicago, the Burj Khalifa in Dubai and the New York Times building.
The Associated Press contributed to this report.