French foreign minister says talks to start within days on possible UN resolution on Israel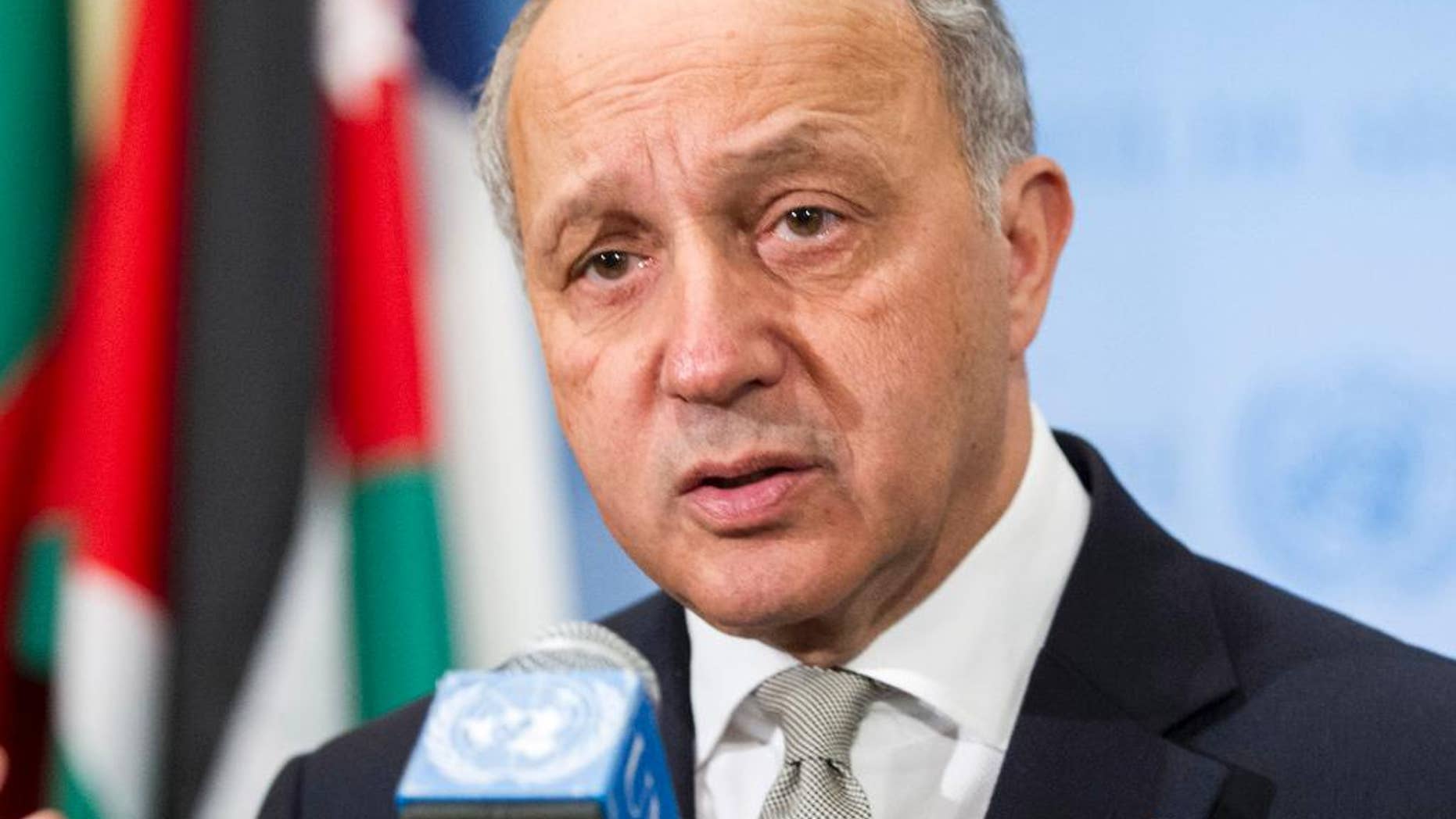 UNITED NATIONS – France's foreign minister says his country will move forward on discussions with its partners on a possible U.N. Security Council resolution that could present a framework for negotiations toward resolving the Israeli-Palestinian conflict.
Laurent Fabius said "there is no other solution." He spoke to reporters Friday at U.N. headquarters before planning to leave for the Iran nuclear talks in Switzerland.
The U.N.'s top Mideast envoy challenged the Security Council on Thursday to lead the way on the Israeli-Palestinian conflict.
France put off a previous council resolution to wait for the results of Israel's election. Now Fabius indicates that France will take up that effort again as soon as Israel's new government is formed.
Fabius says he doesn't know what the United States, Israel's ally, will agree to.