France's Sarkozy promises $52 billion in spending cuts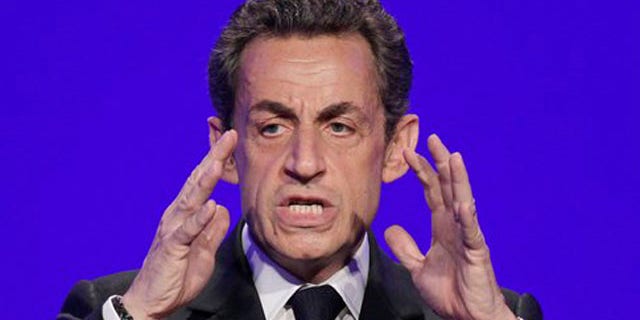 PARIS – Nicolas Sarkozy, fighting for a second term as French president, is promising to cut $52 billion in public spending and raise $17.6 billion in new taxes in the coming years.
Sarkozy, a conservative, says balancing the budget by 2016 is "an absolute imperative."
He laid out the costs of his campaign promises so far -- $11.7 billion -- and his pledges for spending cuts and tax hikes at a news conference Thursday.
Polls suggest the divisive Sarkozy would lose the two-round presidential election April 22 and May 6 to Socialist Francois Hollande.
Sarkozy came to office in 2007 pledging to slash France's costly social protections to make the economy more globally competitive. His momentum stalled amid the world financial crisis and ensuing European debt crisis.