France's Jacques Chirac in hospital with lung infection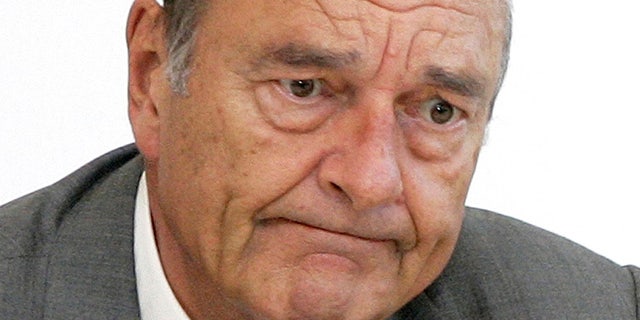 PARIS – Former French President Jacques Chirac was hospitalized Sunday with a lung infection, officials said.

Jocelyne Gastellu of the Paris Hospitals Foundation confirmed the 83-year-old was admitted to a hospital in Paris but could not confirm local media reports that it followed a visit to Morocco.

Former housing minister Cecile Duflot said that she wished Chirac a speedy recovery during an interview on BFM-TV, adding that "when you're older a lung infection can be complicated."

Twitter saw an immediate outpouring of goodwill messages from political protegees of the leader, who was French president from 1995 to 2007, including from former President Nicolas Sarkozy and former Prime Minister Alain Juppe.

The two politicians are vying to be the Republicans party candidate for the 2017 presidential election.