France: Lebanon's Hariri not believed to be in Saudi custody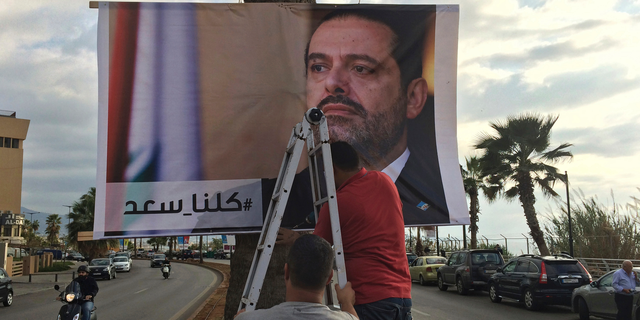 NEWYou can now listen to Fox News articles!
PARIS – France's foreign minister says French authorities believe Lebanese Premier Saad Hariri is "free in his movements" and not in custody in Saudi Arabia.
Jean-Yves Le Drian told Europe-1 radio on Friday that "to our knowledge" Hariri is not being held by Saudi authorities. Hariri abruptly announced his resignation last week in a television appearance from Saudi Arabia, and has not returned to his country since.
Le Drian said Hariri traveled from Saudi Arabia to the United Arab Emirates and back earlier this week "so we think he is free in his movements, and it is up to him to make his choices."
Le Drian's office wouldn't say where the French information came from.
French President Emmanuel Macron discussed Lebanon, a former French protectorate, during a surprise visit Thursday to Riyadh.