Founding Member of Zetas Captured by Mexico's Police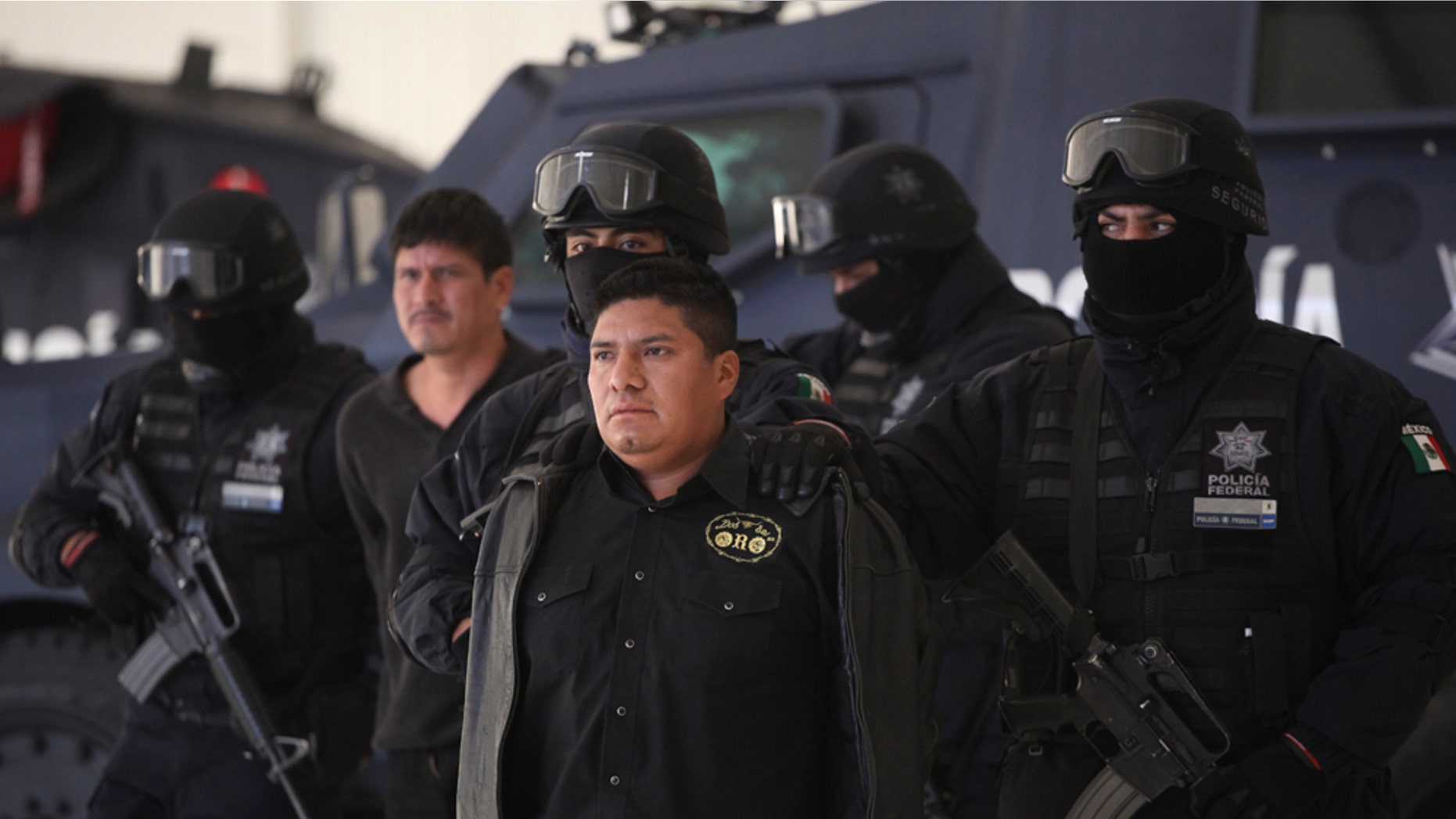 Mexican police arrested a major figure in the underworld of Mexican drug cartels: Flavio Méndez Santiago, 35, a military deserter who helped create the brutal Zetas drug cartel, and who controlled drug smuggling routes across southern Mexico.
Flavio Méndez Santiago was arrested Monday night along with a bodyguard outside Oaxaca City. He was in charge of operations in the states of Oaxaca, Chiapas and Veracruz, said federal police anti-drug chief Ramon Pequeño.
Pequeño said Méndez Santiago, known as "El Amarillo" or "The Yellow One," controlled the smuggling of Central and South American migrants and was in charged of moving them to the northern states of Nuevo Leon and Tamaulipas, on the border with Texas.
The Zetas are suspected in the disappearance of more than 40 Central American migrants in Oaxaca last month. The travelers were last seen Dec. 16 near the city of Ixtepec along the sun-scorched transit route for thousands who ride northbound freight trains.
The gang also is blamed for massacring 72 migrants in August in the northern state of Tamaulipas.
Méndez Santiago also controlled the main overland drug smuggling routes from Central America, Pequeño said.
Méndez Santiago, a former soldier, was recruited in 1993 by the Gulf cartel and years later served as bodyguard for then leader Osiel Cárdenas Guillen.
The federal goverment had offered 15 million pesos, about $1.2 million, for information leading to his arrest.
Formed from a small group of elite soldiers based in Tamaulipas who deserted to work for the Gulf drug cartel, the Zetas earned their notoriety for brutality by becoming the first to publicly display their beheaded rivals.
The Zetas began gaining independence from the Gulf cartel after Cárdenas Guillen's extradition to the U.S. in 2006 and finally split from their former bosses last year. They have since been fighting for control of northeast Mexico, the traditional home base of the Gulf cartel.
The Associated Press contributed to this article.
Follow us on twitter.com/foxnewslatino
Like us at facebook.com/foxnewslatino