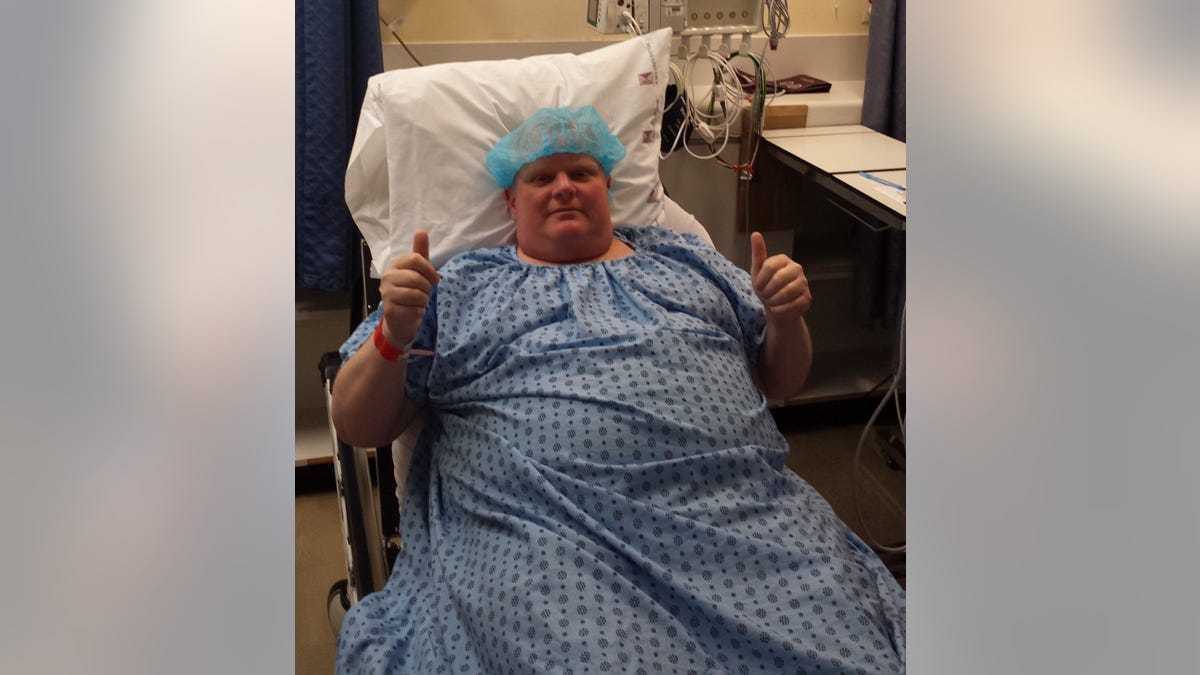 Doctors have removed a cancerous tumor from former Toronto Mayor Rob Ford's abdomen and he has regained consciousness after an intensive surgery that kept him under anesthesia for about 10 hours, his chief of staff said late Monday.
"There were no new growths, the cancer had not spread beyond what they were already aware of, and they were able to remove all the existing growths without causing damage to any internal structures," Dan Jacobs said in an e-mail.
Jacobs said doctors consider the procedure to be a success.
Ford, now a city councilman, is in "some pain," Jacobs said, and still has a long recovery ahead of him.
Dr. Carol Swallow—an expert in cancer surgery, including advanced and recurrent colorectal cancer-- lead a tean of four surgeons involved in Ford's operation.
Ford had said if chemotherapy and radiation failed to shrink the tumors in his abdomen to an operable size, his chance at survival was low. Jacobs said doctors will make two 11-inch incisions, to remove a two-inch tumor from Ford's body. The former mayor is expected to spend time in the post-operative recovery area before being transferred to the surgical stepdown unit.
Ford said he expected a four-month recovery from the surgery.
He was fighting for his political life to get re-elected as mayor when he checked into a hospital complaining of stomach pain in September, 2014. Doctors discovered the tumor, and he was soon diagnosed with liposarcoma, a rare cancer that begins in the fat cells. The disease-- considered a type of soft tissue sarcoma-- can occur in fat cells in any part of the body, but mostly occurs in the muscles of the limbs or in the abdomen, according to the Mayo Clinic website.
After the diagnosis, Ford dropped out of the mayoral race and put his name on the ballot in Ward 2 instead. He was elected as a councillor in the ward he represented before he became mayor in 2014. Candidate John Tory won the mayoral race—beating Ford's brother, Doug Ford.
Rob Ford received international attention in 2013 when he was under pressure to resign as mayor after he admitted to smoking crack cocaine. He was also accused of inappropriate behavior and verbal abuse towards women, excessive alcohol use, cavorting with prostitutes and threatening to kill someone in a videotaped, incoherent rant. Ford denied many of the allegations.
At a city council meeting last week, Mayor Tory called Ford "a fighter" and said the council is pulling for him as he heads into surgery.
Ford staffer Dan Jacobs a tweeted a picture of the former mayor giving two thumbs-up while dressed in a hospital gown ahead of the operation.
"Ready to roll," Jacobs wrote alongside the picture.
The Associated Press contributed to this report