Former Salvadoran Army Colonel Gets Jail Time In U.S. On Immigration Charges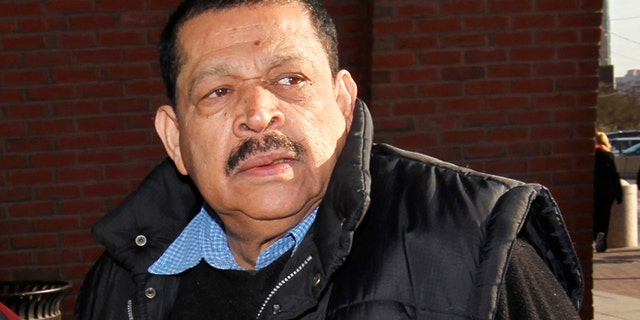 Boston – Accused of war crimes in El Salvador's bloody civil war during the 1980s, a former Salvadoran military colonel has been sentenced to 21 months in prison on U.S. immigration charges.
Seventy-year-old Inocente Orlando Montano was sentenced Tuesday in Boston following a three-day sentencing hearing. He pleaded guilty to three counts of immigration fraud and three counts of perjury after his 2011 arrest in Massachusetts.
Montano was once El Salvador's vice minister of public security.
A United Nations commission previously named him a participant in a meeting to plot the slaying of a priest suspected of supporting rebels. That meeting allegedly led to the 1989 slayings of six priests and two other people in El Salvador.
Montano has denied involvement, but he was indicted by Spanish authorities in 2011 in connection with the Jesuit slayings.
Stanford University professor Terry Lynn Karl, an expert in Latin American politics, testified Monday during Montano's sentencing hearing that she was "quite convinced" he knew of human rights abuses committed by his troops.
But through a Spanish translator, retired El Salvador military general Mauricio Ernesto Vargas testified there's no evidence such abuses happened.
The government had asked for a prison sentence of more than four years for Montano, saying he came to the U.S. in part to avoid possible prosecution for the massacre in El Salvador.
Based on reporting by The Associated Press.
Follow us on twitter.com/foxnewslatino
Like us at facebook.com/foxnewslatino