Former JPMorgan Exec Will Fight Extradition To U.S. In 'London Whale' Case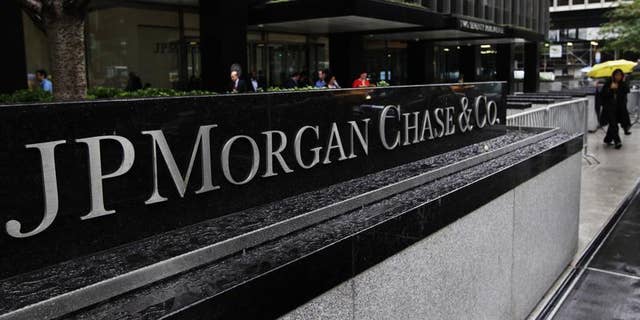 A former JPMorgan Chase executive accused of masking millions of dollars in losses in the so-called "London Whale" case has announced he will fight extradition from Spain to the U.S.
Javier Martin-Artajo, 49, a Spanish national, is one of two former executives criminally charged in a corruption case that prompted regulators to step up scrutiny of Wall Street. Martin-Artajo is wanted by the United States for allegedly falsifying bank records to cover up $6 billion in trading losses.
A spokesman for Spain's National Court said Friday that Martin-Artajo opposes the petition to extradite him because he is Spanish. The court will now study the U.S. request and hold a hearing at a later date. The official spoke on condition of anonymity in keeping with court regulations.
The U.S. accuses Martin-Artajo and another ex-trader at the bank of marking up the value of an investment portfolio to hide its plummeting value. The portfolio eventually sank into an eye-popping $6 billion loss attributed to Bruno Iksil, a trader who became known as the "London Whale" for his location and the super-sized bets he made.
Martin-Artajo was arrested in Madrid in August but freed without bail. He denies the U.S. charges.
Preet Bharara, the Manhattan U.S. attorney, has said the misconduct was systemic in a bank that failed to keep adequate watch over its traders. He said companies need to pay closer attention to the cultures they create.
"This was not a 'tempest in a teapot,' but rather a perfect storm of individual misconduct and inadequate internal controls," Bharara said at a press conference in August.
Martin-Artajo supervised JPMorgan's trading strategy in London. Julien Grout, of France, who also faces charges, was his subordinate and was in charge of recording the value of the investments each day.
They were charged criminally with conspiracy to falsify books and records, commit wire fraud and falsify Securities and Exchange Commission filings. They also were charged separately in an SEC civil complaint.
Based on reporting by The Associated Press.
Follow us on twitter.com/foxnewslatino
Like us at facebook.com/foxnewslatino