Former Chilean Army Chief Admits Dirty War Secret, Says 'Conscience Is Clean'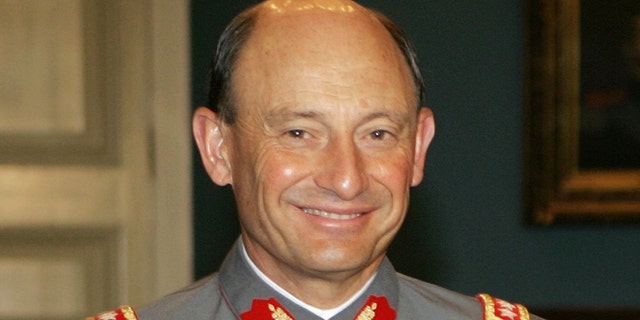 SANTIAGO, Chile – A former Chilean army chief admitted Tuesday that he handed over to nuns the child of two left-wing activists killed after the 1973 military coup.
Juan Emilio Cheyre, who now heads Chile's electoral service, told the newspaper El Mercurio that he gave 2-year-old Ernesto Lejderman to a convent. In his first time speaking publicly about the case, Cheyre said that he was just following orders and that his conscience is clean.
"In this and every act of my life, I never hid my past or stopped assuming my responsibilities," Cheyre said. "I've faced even responsibilities that I felt others didn't in the tragic history of Chile."
Lejderman, who was raised by his grandparents in Argentina, has said Cheyre shouldn't face charges. But human rights group are calling for Cheyre to quit his electoral post.
Lejderman's parents, Argentine citizen Bernardo Lejderman and Mexican citizen Rosario Avalos, were killed while trying to escape with their son after Gen. Augusto Pinochet's coup.
The official version of the Pinochet administration of what happened was that the couple committed suicide with dynamite. But 25 years after their deaths, a court said they were murdered by a military patrol on the outskirts of the northern city of La Serena.
Cheyre, who was then a 25-year-old lieutenant, said his superiors ordered him to take the child to a convent while they contacted his grandparents through the Argentine and Mexican embassies.
He said he has since met with the couple's son. He said that the case is closed and that "those who were responsible were already convicted" by the Supreme Court.
Chile's government estimates 3,095 people were killed during Pinochet's 1973-90 dictatorship.
Based on reporting by The Associated Press.
Follow us on twitter.com/foxnewslatino
Like us at facebook.com/foxnewslatino